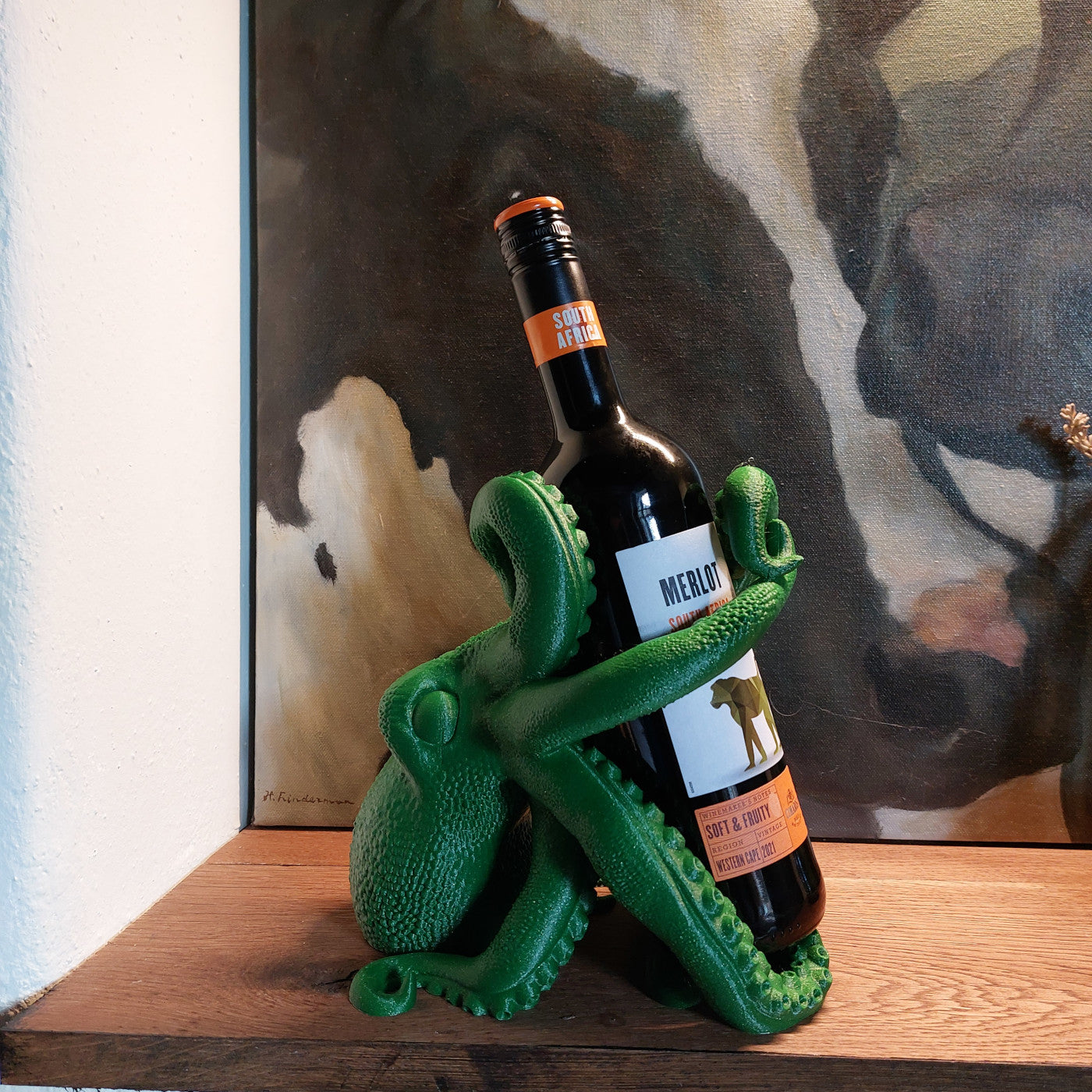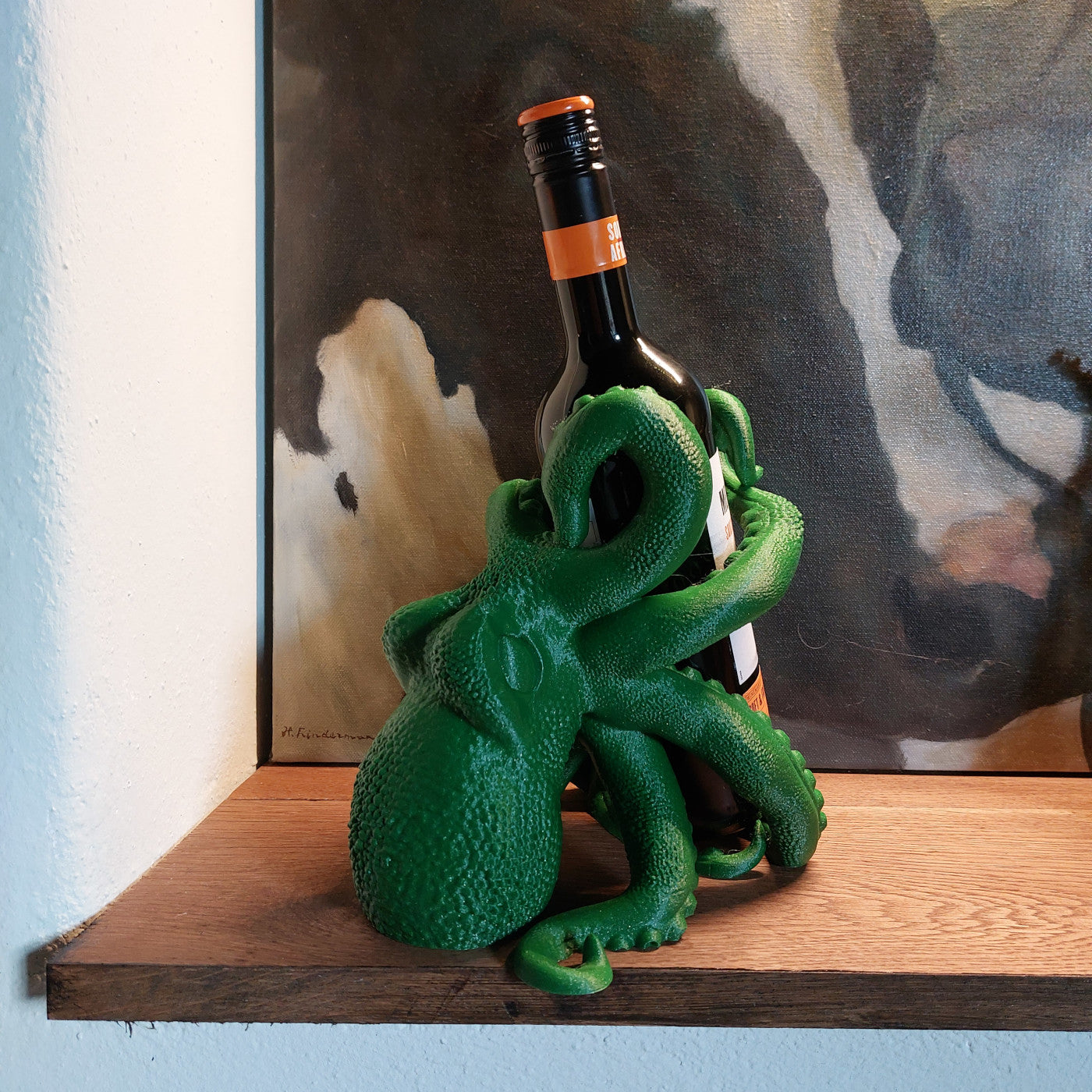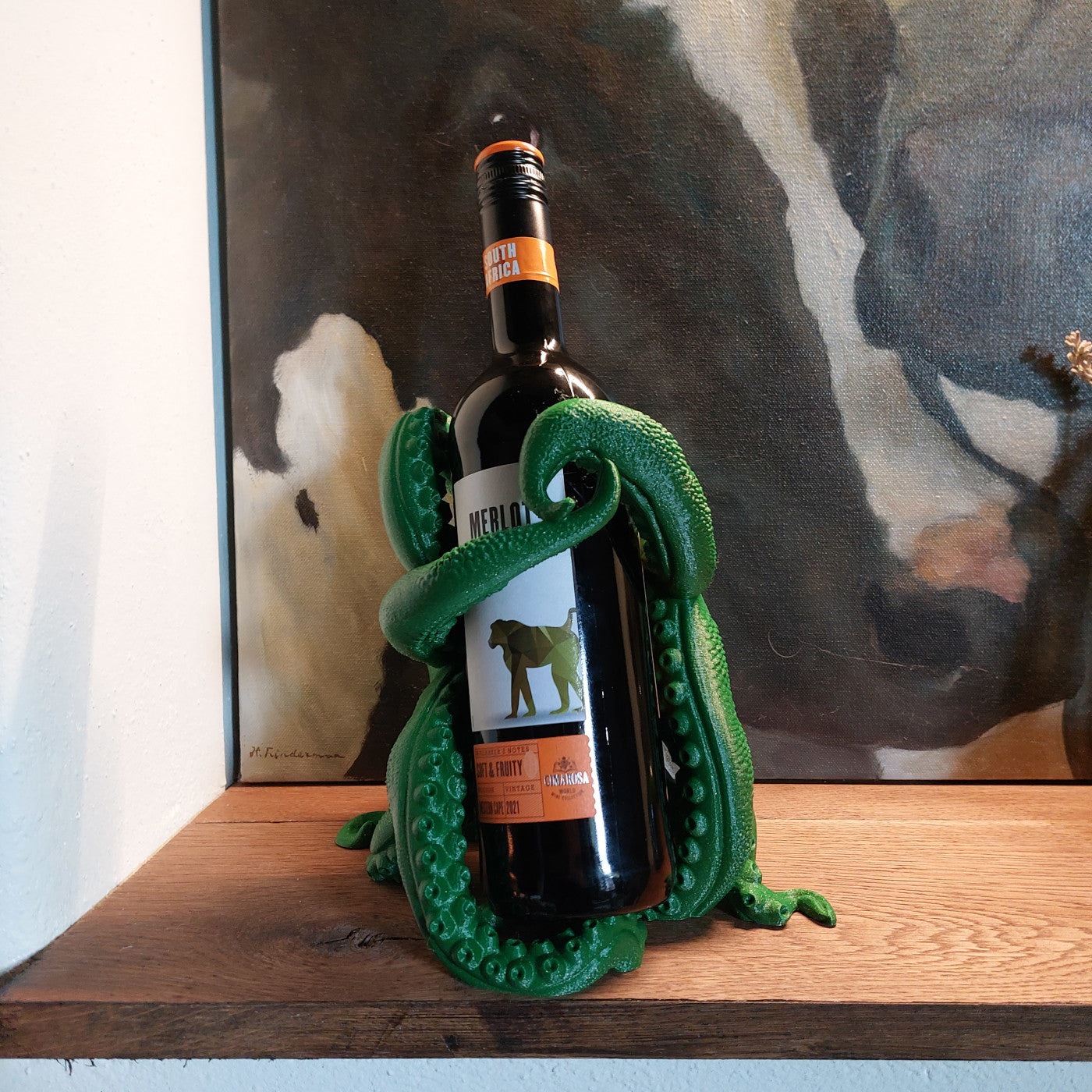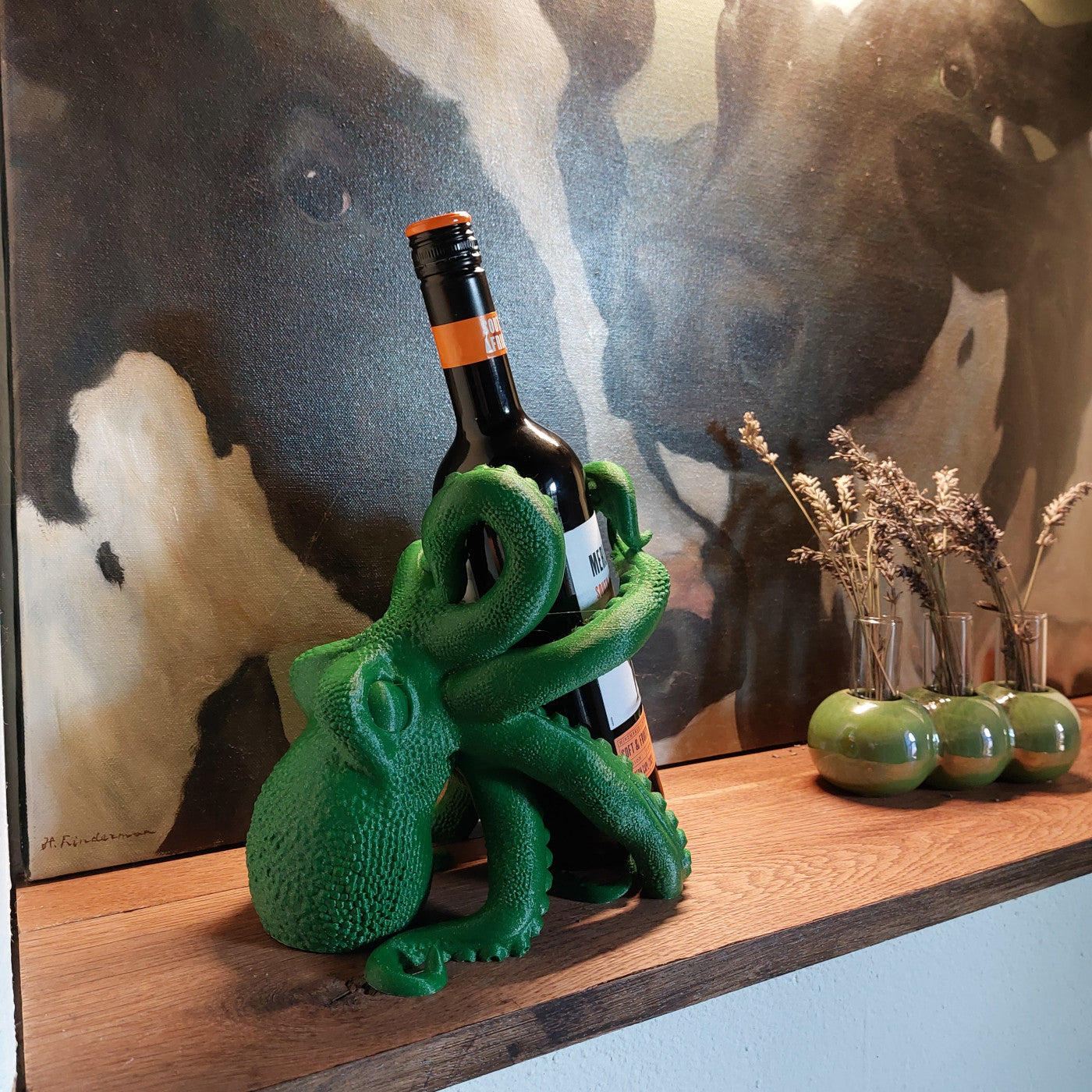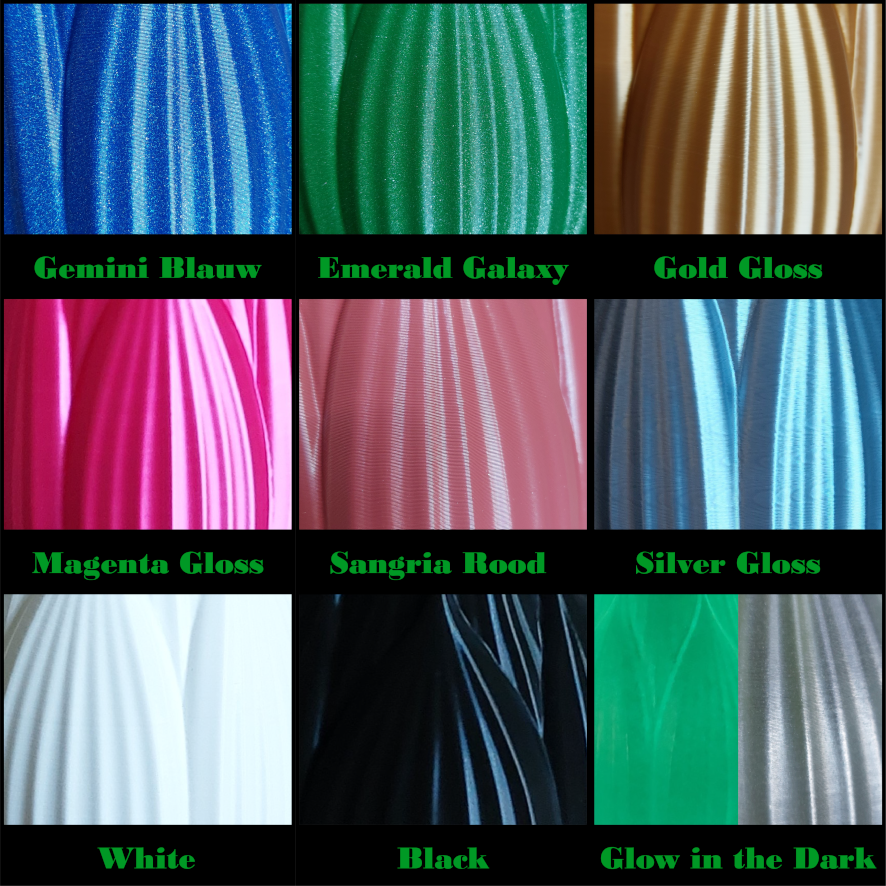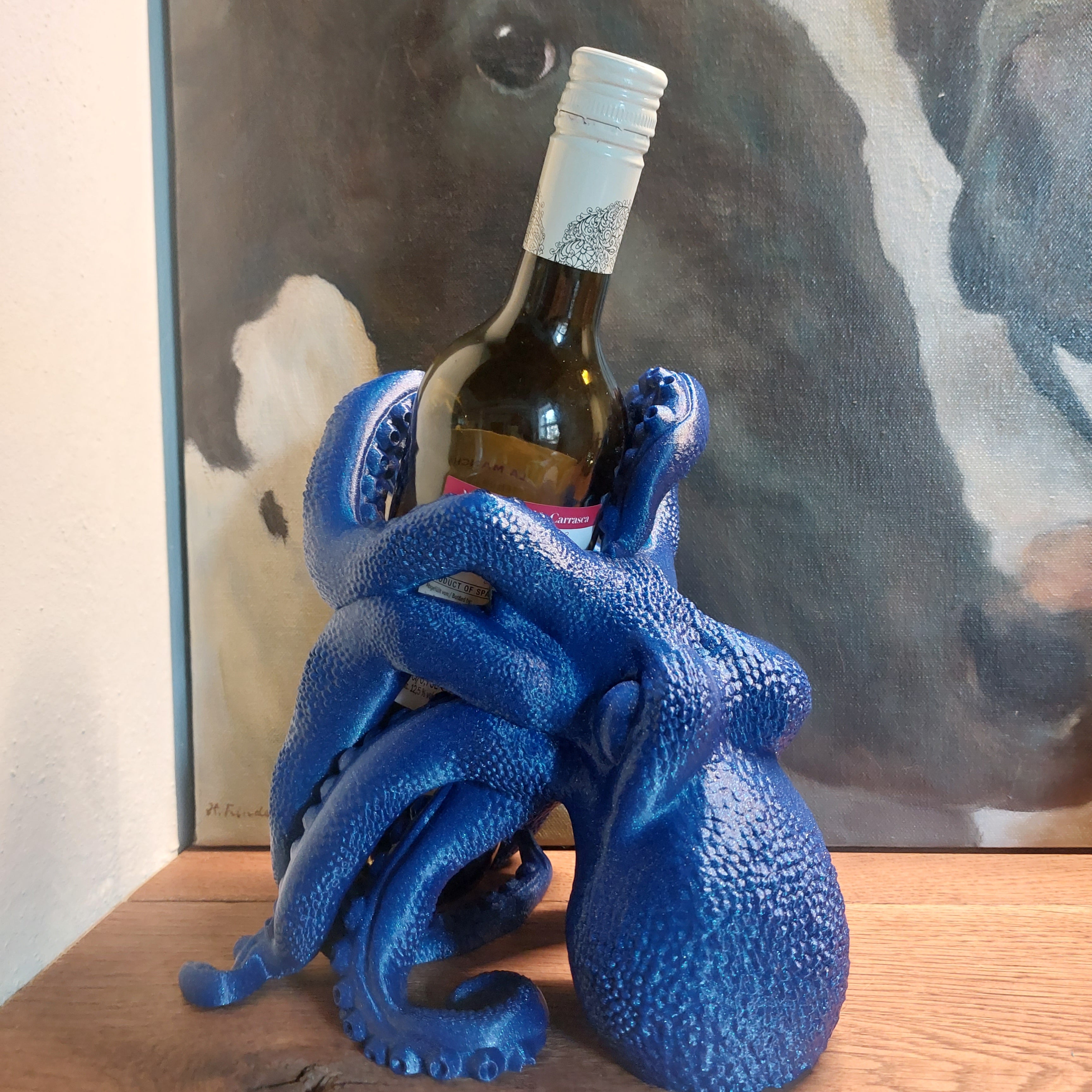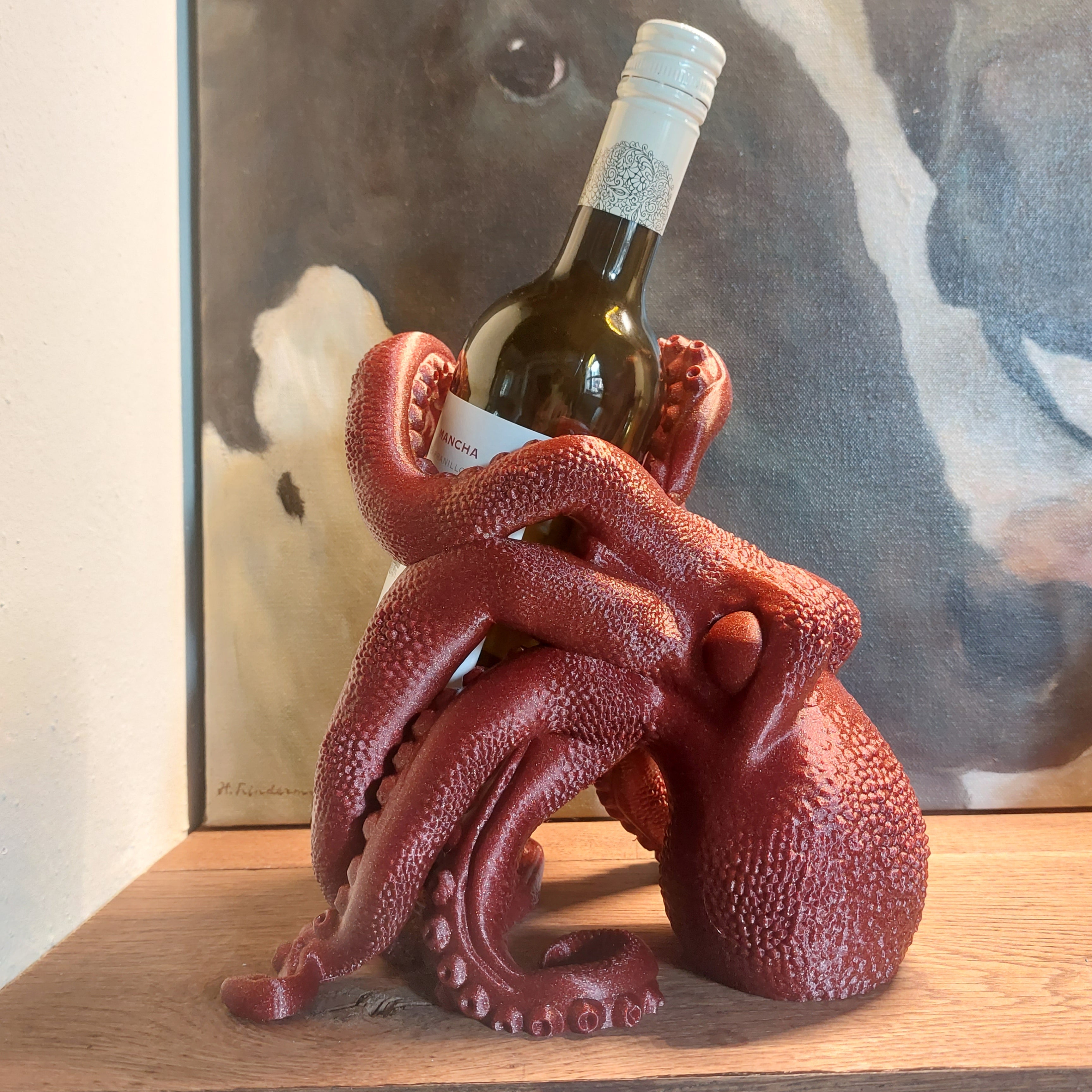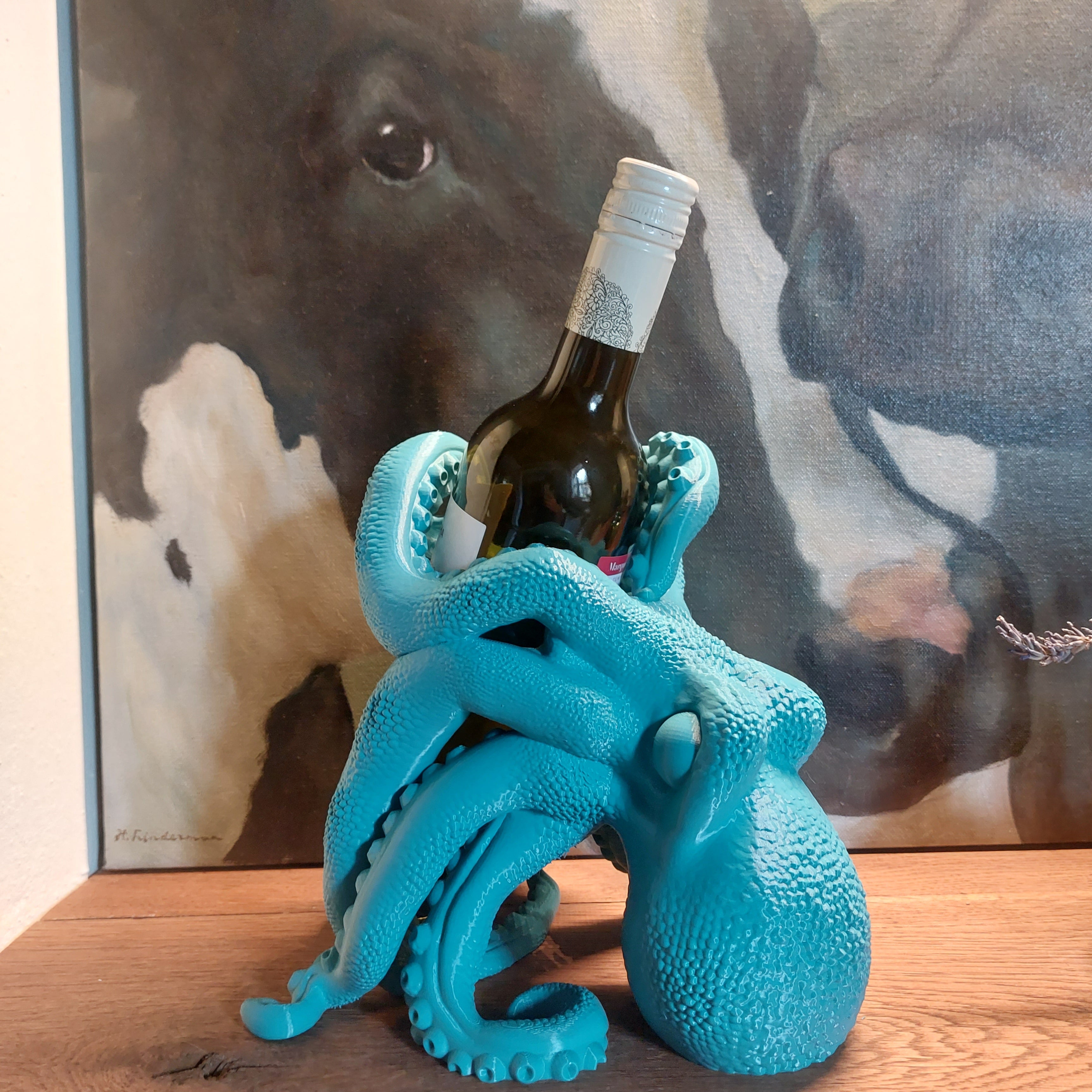 Octopus wine bottle holder
Meet our octopus wine bottle holder! This unique statement kitchen decoration is not only a beautiful addition to your home, but also a useful wine storage system. The organic design of the octopus is sure to stand out and is available in nine different colors.
This wine bottle holder is perfect for those looking for a unique home decoration. With a height of 20 cm, it fits easily into any interior. Made from durable PLA material that is not made from oil products, this holder not only offers a visually appealing option, but also an environmentally friendly one.
With a wide choice of colours, this wine bottle holder will easily match your existing decor.
And as icing on the cake, we also offer fast delivery! You won't have to wait long to decorate your home with this beautiful octopus wine bottle holder. So what are you waiting for? Order today and enjoy the beauty of our 3D printed octopus wine bottle holder!