Laser Cutting
Our laser cutting service uses CO2 laser technology to provide precise cutting and engraving. CO2 lasers use a beam of infrared light to cut, engrave, or mark a variety of materials, including wood, acrylic, paper, fabric, and wood.
Laser cutting
Our CO2 laser cutting machine is capable of producing intricate designs and shapes with high precision, making them ideal for a wide variety of applications such as prototyping, small batch production, custom manufacturing and more. Our laser cutting machines can cut up to a thickness of 8 mm for wood, 6 mm for acrylic, and there are many more materials that can be processed.

We can process pieces of 1000 mm x 600 mm, which gives you many options and possibilities.

Materials we can process:

| | | |
| --- | --- | --- |
| Material | Laser cutting | Laser engraving |
| Wood & Wood veneer | Yes | Yes |
| Plywood birch | Yes | Yes |
| Plywood Poplars | Yes | Yes |
| MDF | Yes | Yes |
| Plastic Acrylic | Yes | Yes |
| Cork | Yes | Yes |
| Leather | Yes | Yes |
| LaserRubber | Yes | Yes |
| Cardboard | Yes | No |
| Felt | Yes | No |
| Glass | No | Yes |
| Metal | No | Sometimes |
We provide a variety of services for our customers, including laser cutting, laser engraving and laser marking. Our team of experienced engineers can help you every step of the way, from design and prototyping to final production. We also offer finishing options such as sanding and painting to give your parts a professional finish.
Laser engraving
With us it is possible to engrave an image or text, you come up with it but we ensure that it is engraved. A number of examples that we have already implemented for our customers.

Custom cutting board, engraved with a drawing made on a handkerchief.
Birth Cards, delivered quickly with personal details and design.
Memorials for deceased loved ones, a beautiful frame with a photo.
Glasses, a nice personal gift with the name engraved in glass
Our design services can help you create the perfect product for your needs. We can also make your idea a reality, we have various ways to make a design reality.
Our laser cutting service is ideal for a wide variety of industries including automotive, home decor, medical and many more. We've worked with companies of all sizes, from small startups to large corporations, and we have the experience and expertise to tackle any project. If you don't have a company, we also work with private individuals. If you are looking for a reliable and high quality laser cutting service, look no further than our CO2 laser cutting service.
Contact us today to learn more about how we can help bring your ideas to life.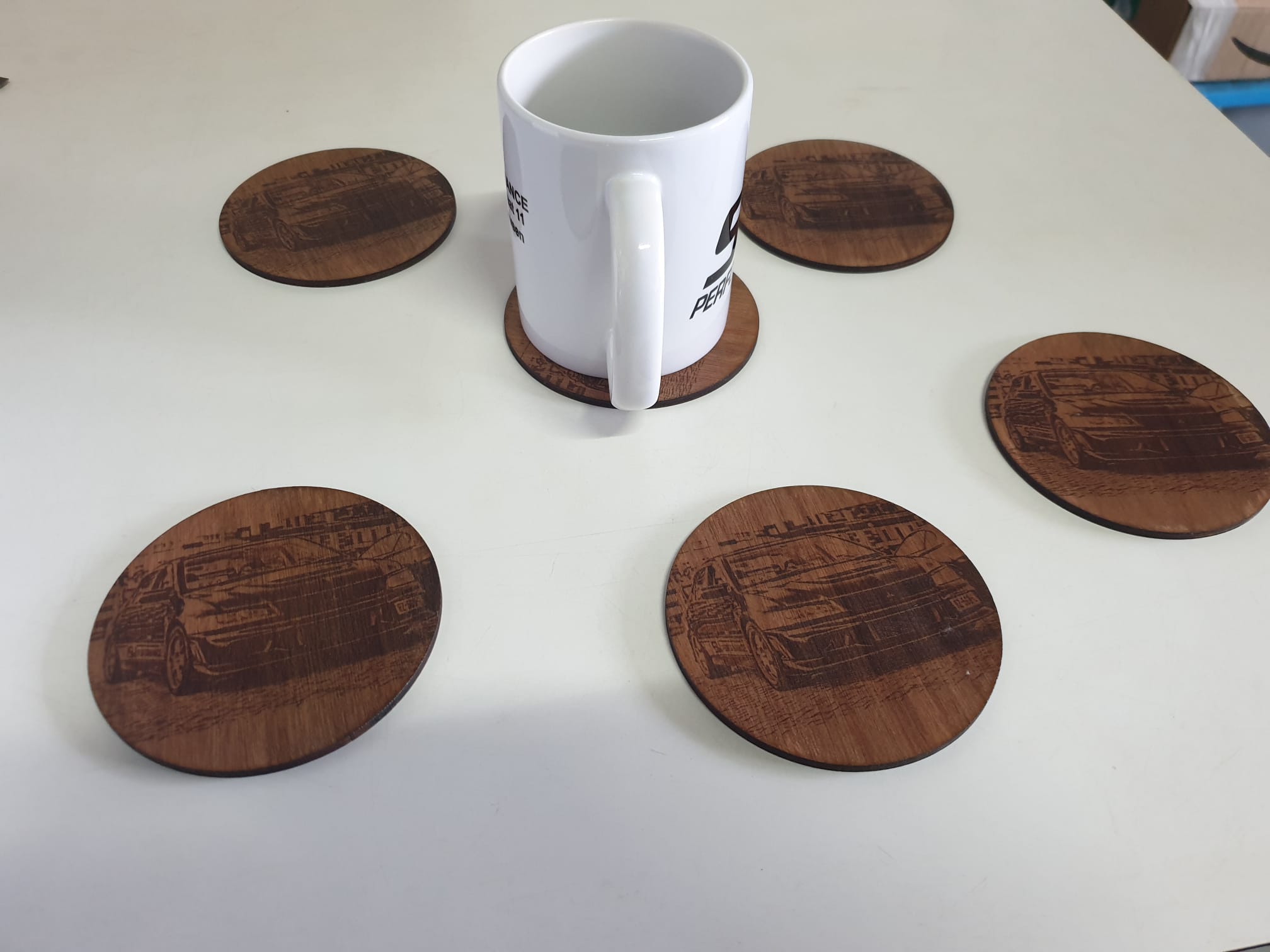 Do you have a question?
Do you have a request? Do you want customization? Do you want more information? Do you have an idea that you would like to see become reality?
Leave your message below and we will respond as soon as possible!

Visit possible by appointment
22 Eurenderstraat
6467CS Kerkrade
Do you have a question ?
Simply contact us, we usually respond within 1 working day.