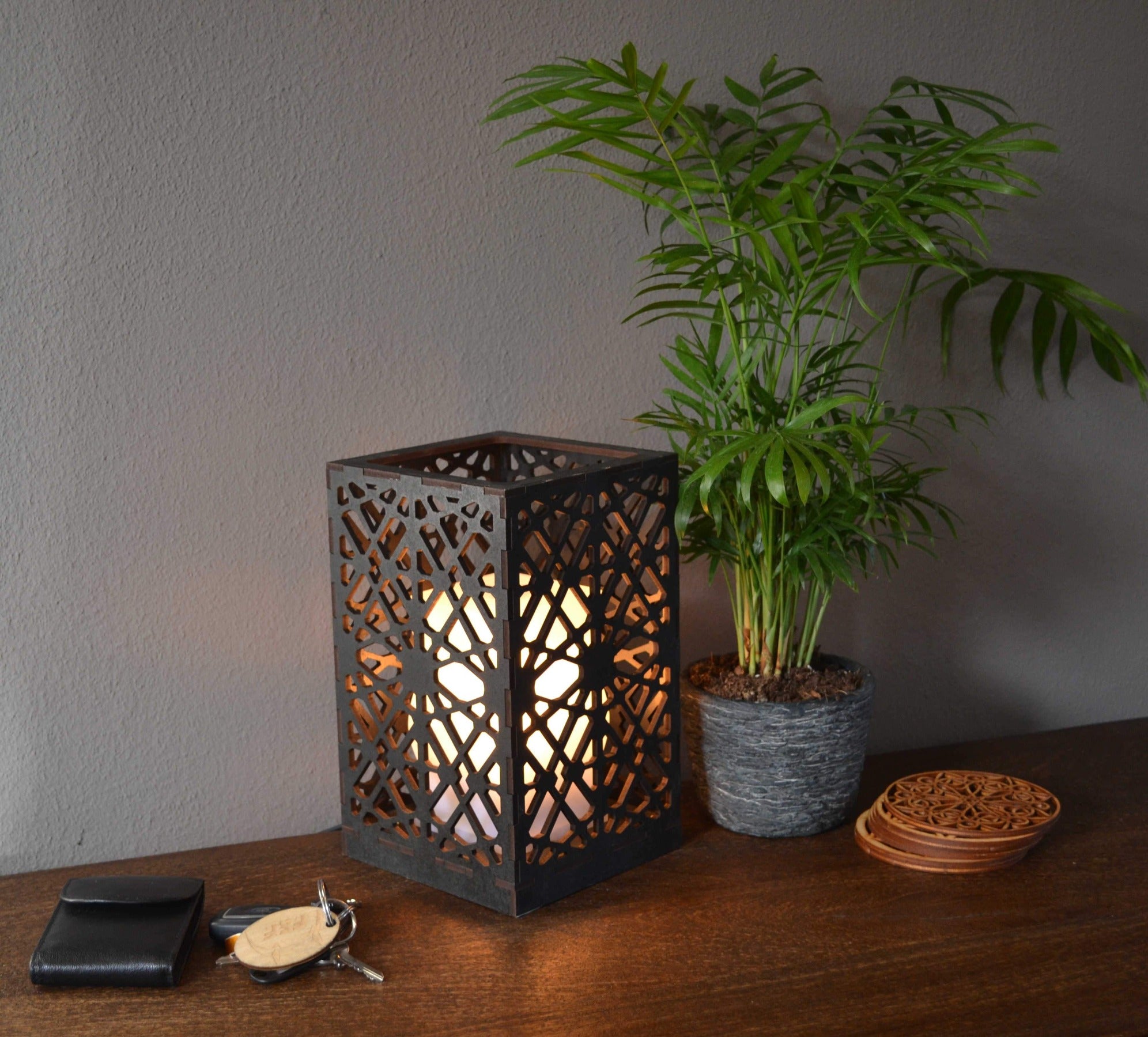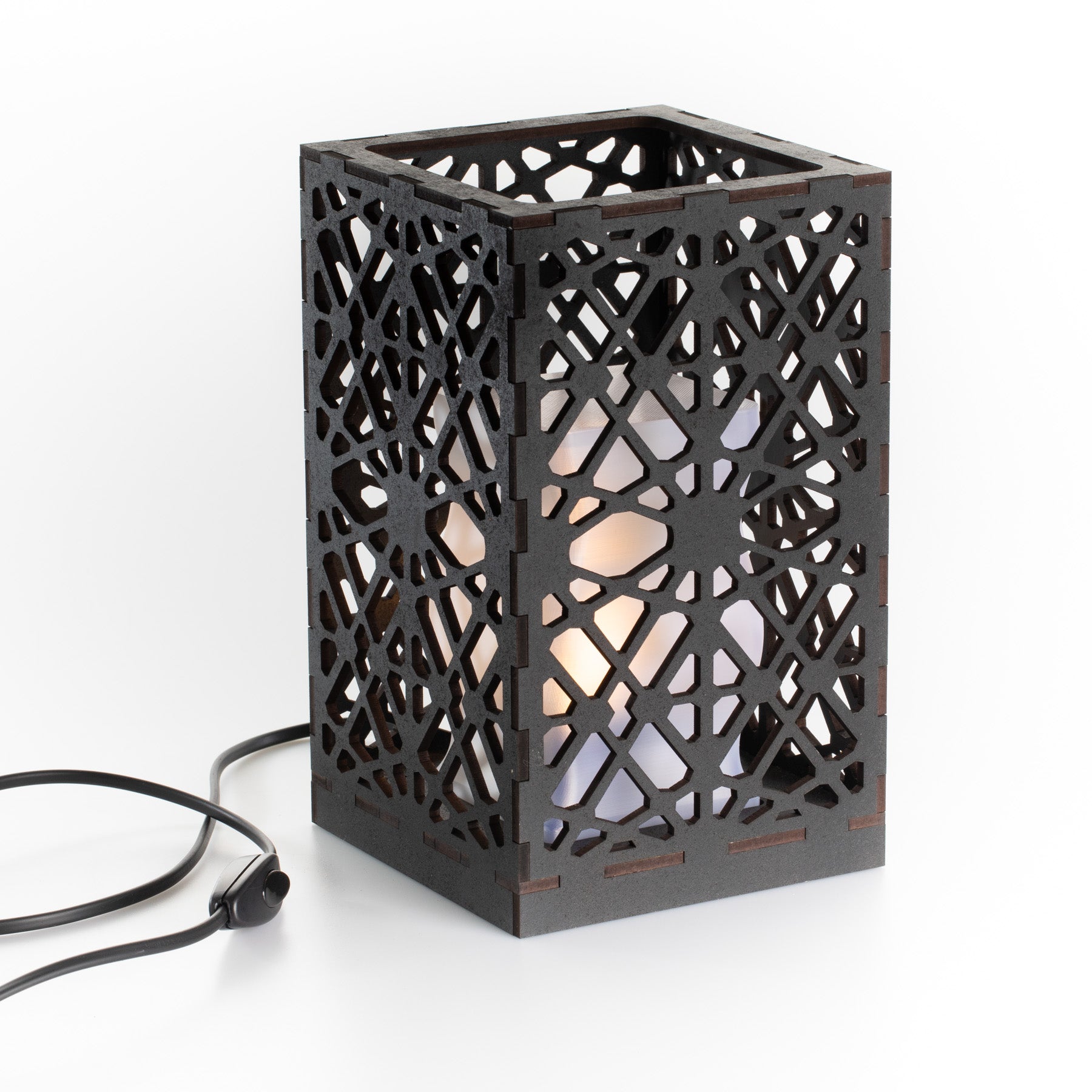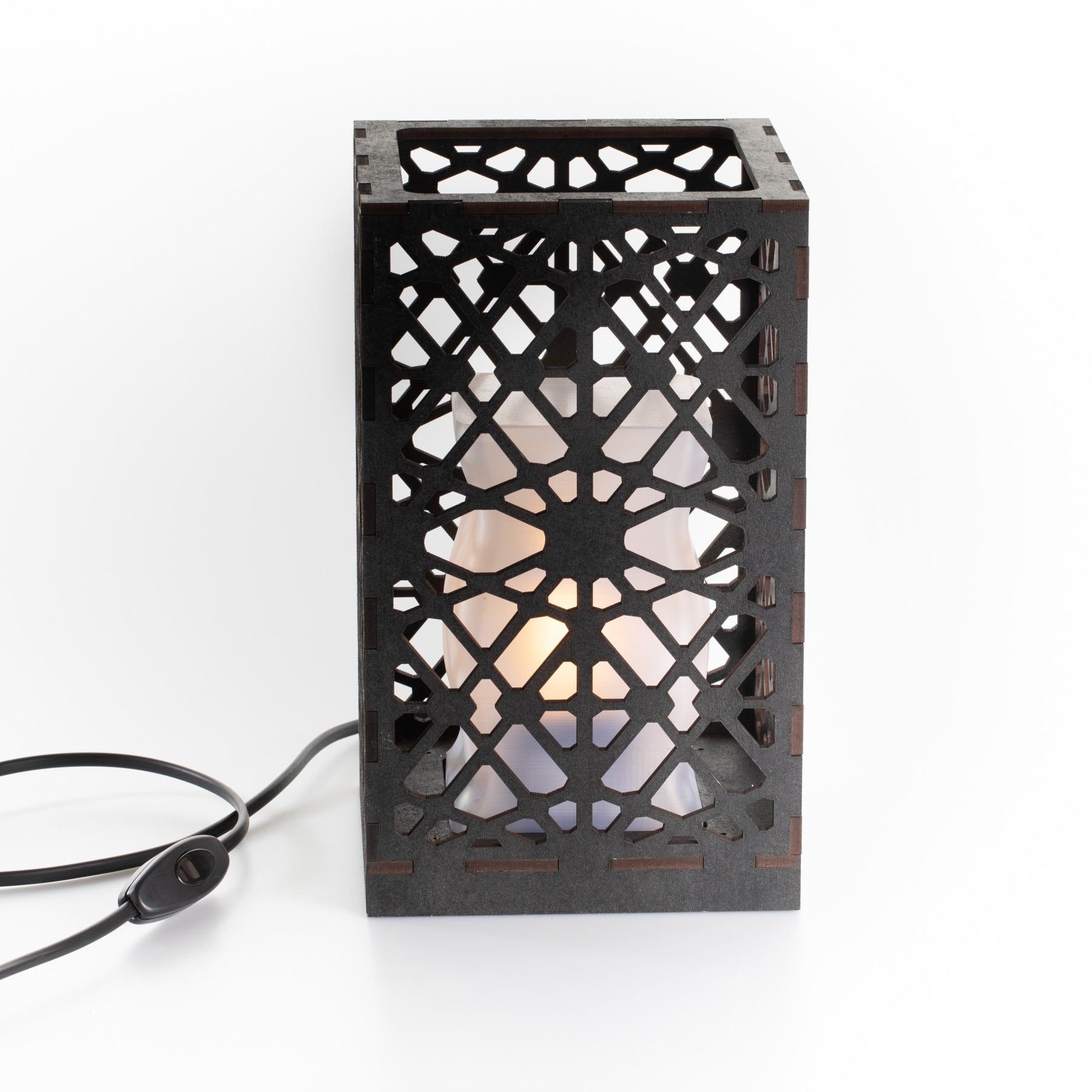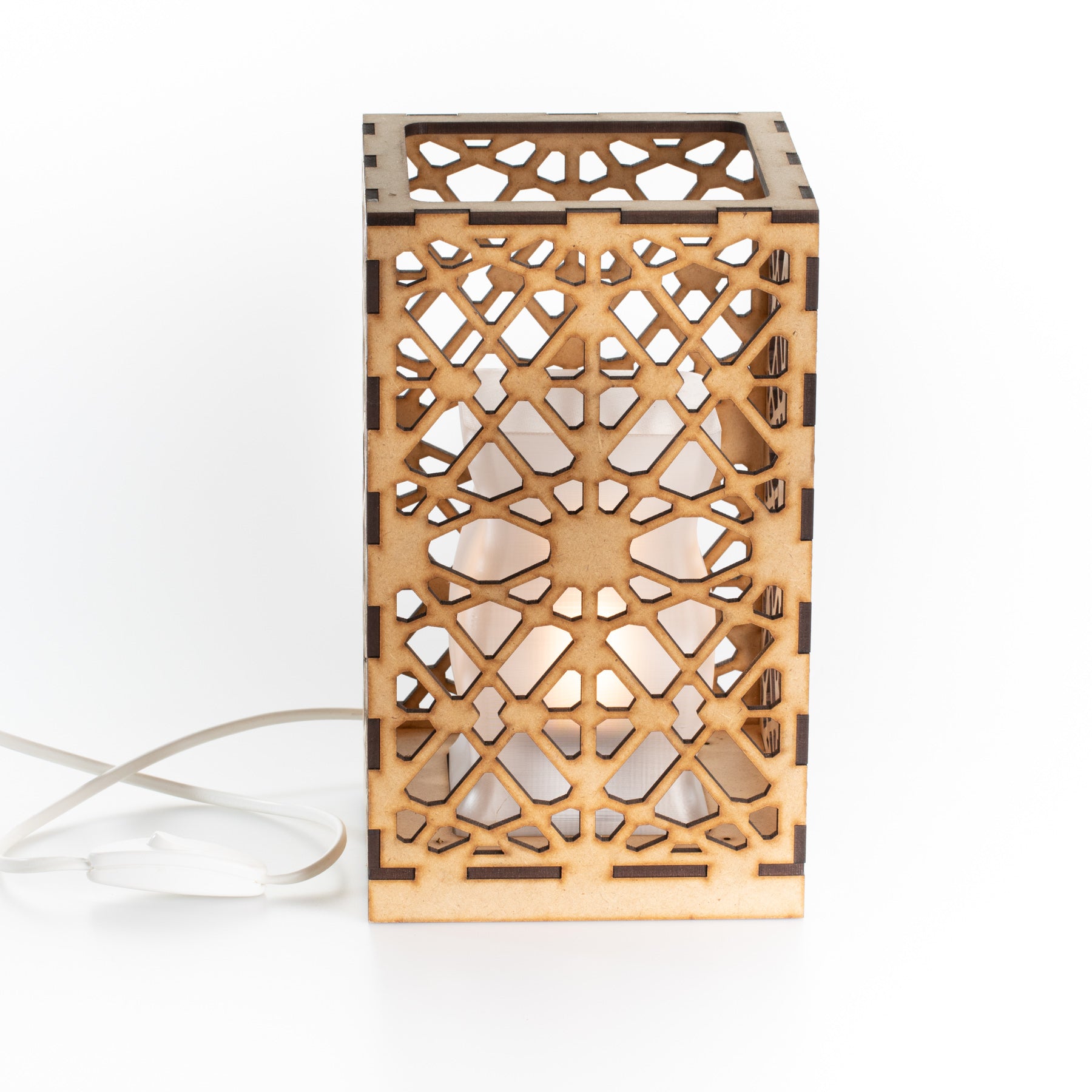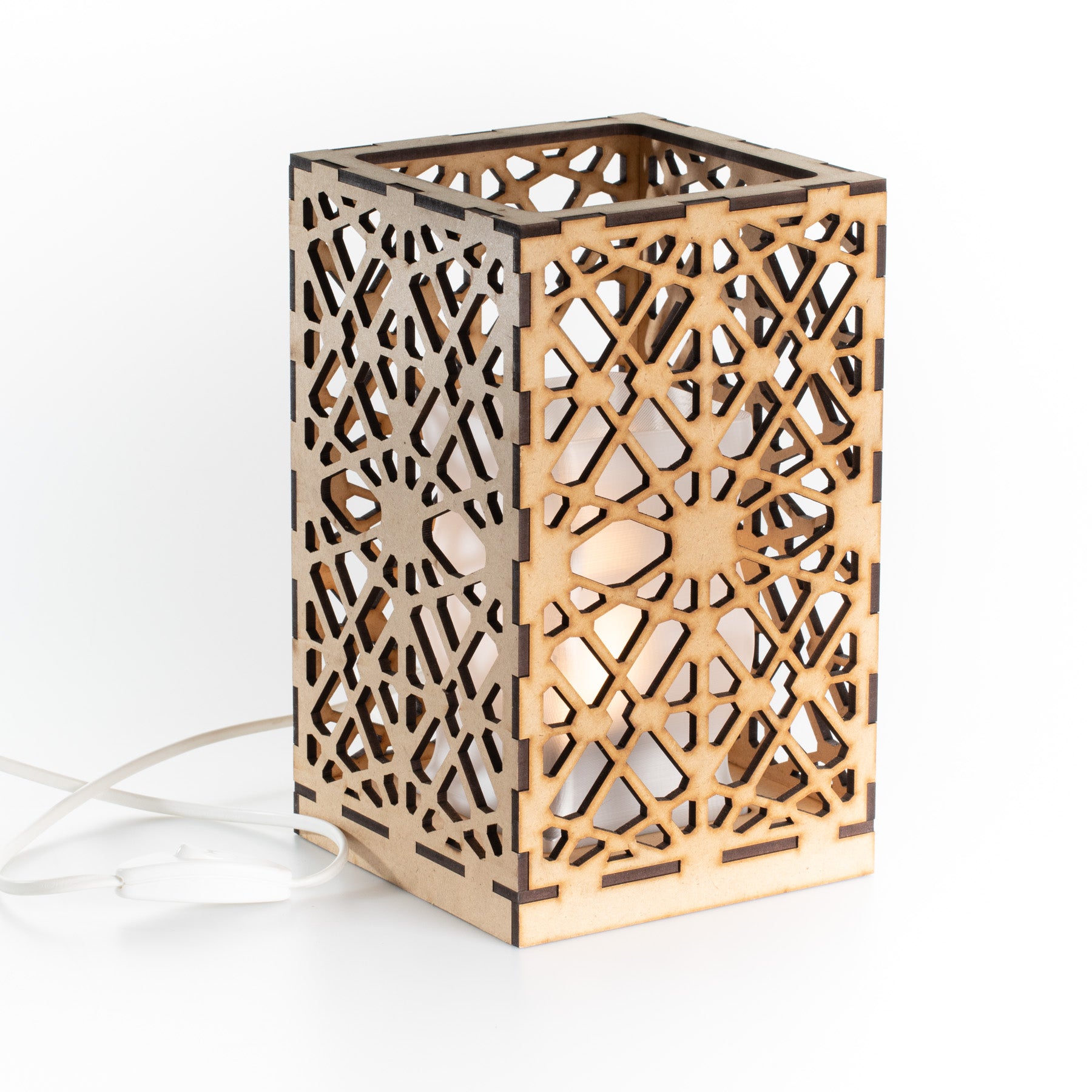 Sweet Home Trends® Box Lamp with Industrial Frame Pattern
Are you looking for a handmade lamp with a fascinating look? Then this lamp from Sweet Home Trends ® is a must-have! The lamp has a special design and a unique pattern, making it a perfect addition to your living room, bedroom or study. The lamp comes with a white or black cable with one light switch.
The lamp is made of sustainable materials and the materials we use all have an FSC quality mark, so we can guarantee that the wood has also been obtained sustainably. In addition, we work with solar panels, which ensures that we only use green electricity. The stylish appearance in combination with the environmentally friendly materials create a unique atmosphere at home.
Why the Sweet Home Trends ® lamp:
Handmade with an Industrial Frame pattern

Perfect addition for living room, bedroom or study

Supplied white or black cable with European plug

Made from materials with FSC certification

Stylish design and timeless design

During production we use green electricity

Creates a unique and cool atmosphere at home

Simple and easy to use with the switch

Available in 2 different sizes and colours
The handmade lamp from Sweet Home Trends ® stands for elegance and durability through the use of high-quality wood, so that you can enjoy it for years to come and you contribute to a more sustainable society. In short: unique in its class!
Characteristics
Cord with switch
Bulb Fitting E27
Excluding lamp