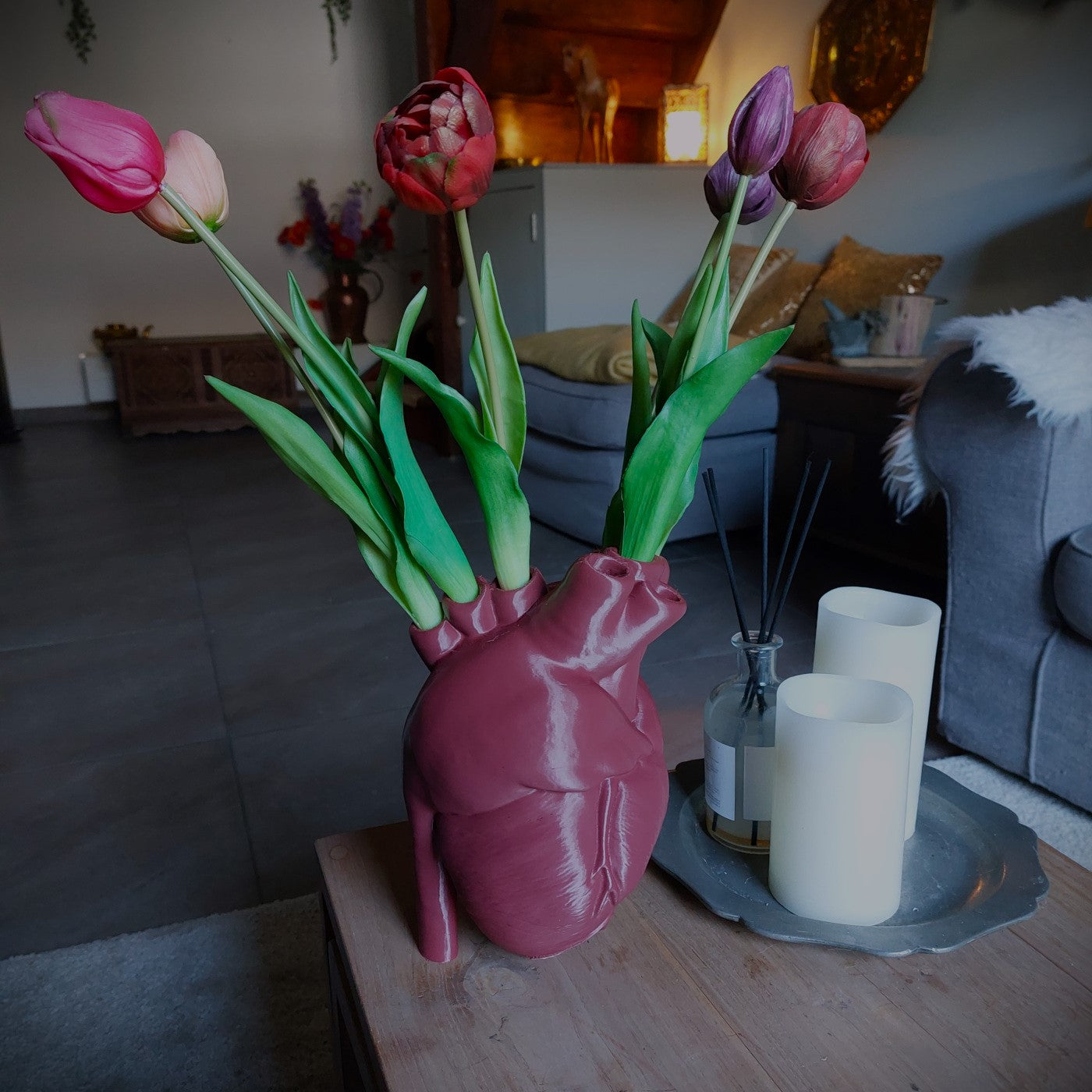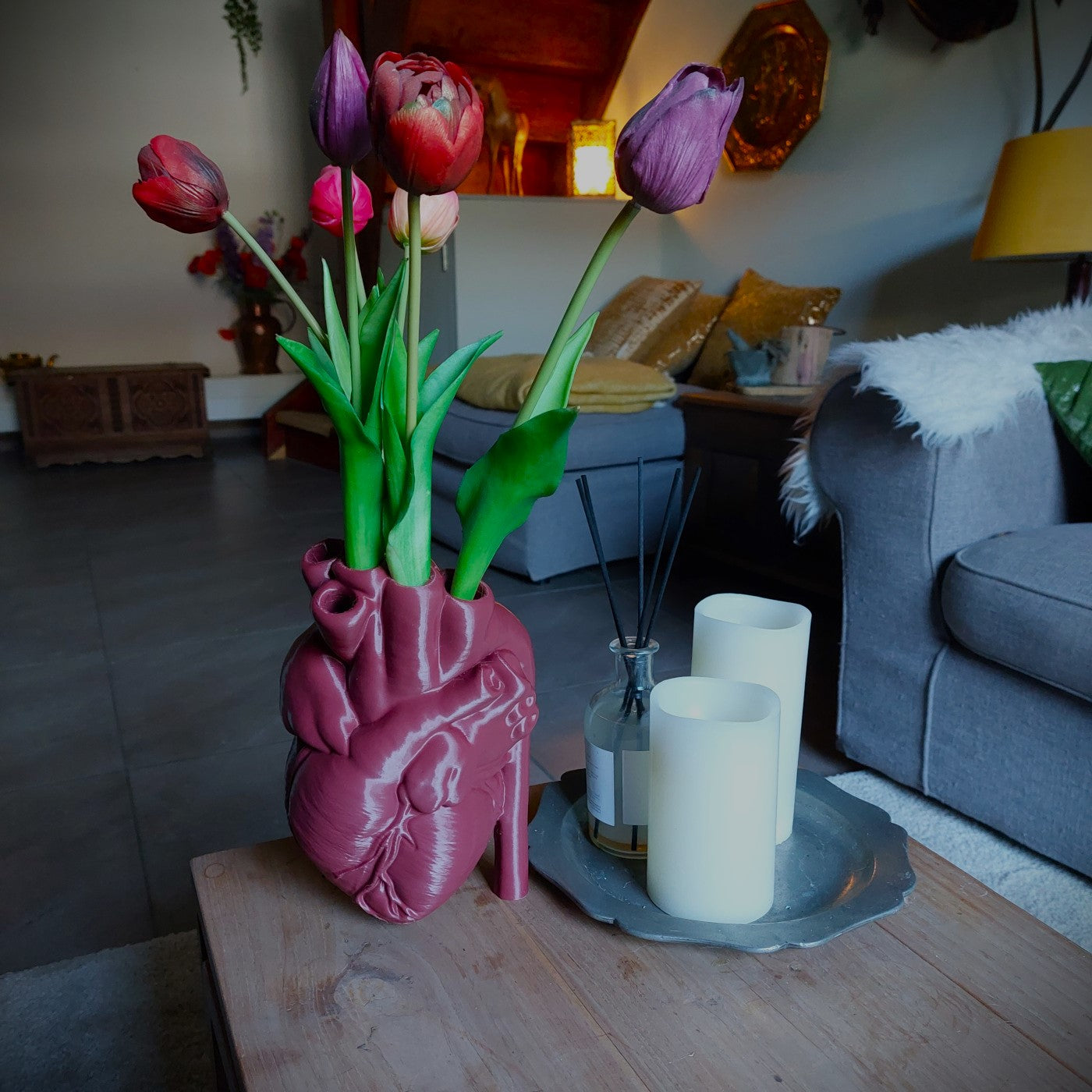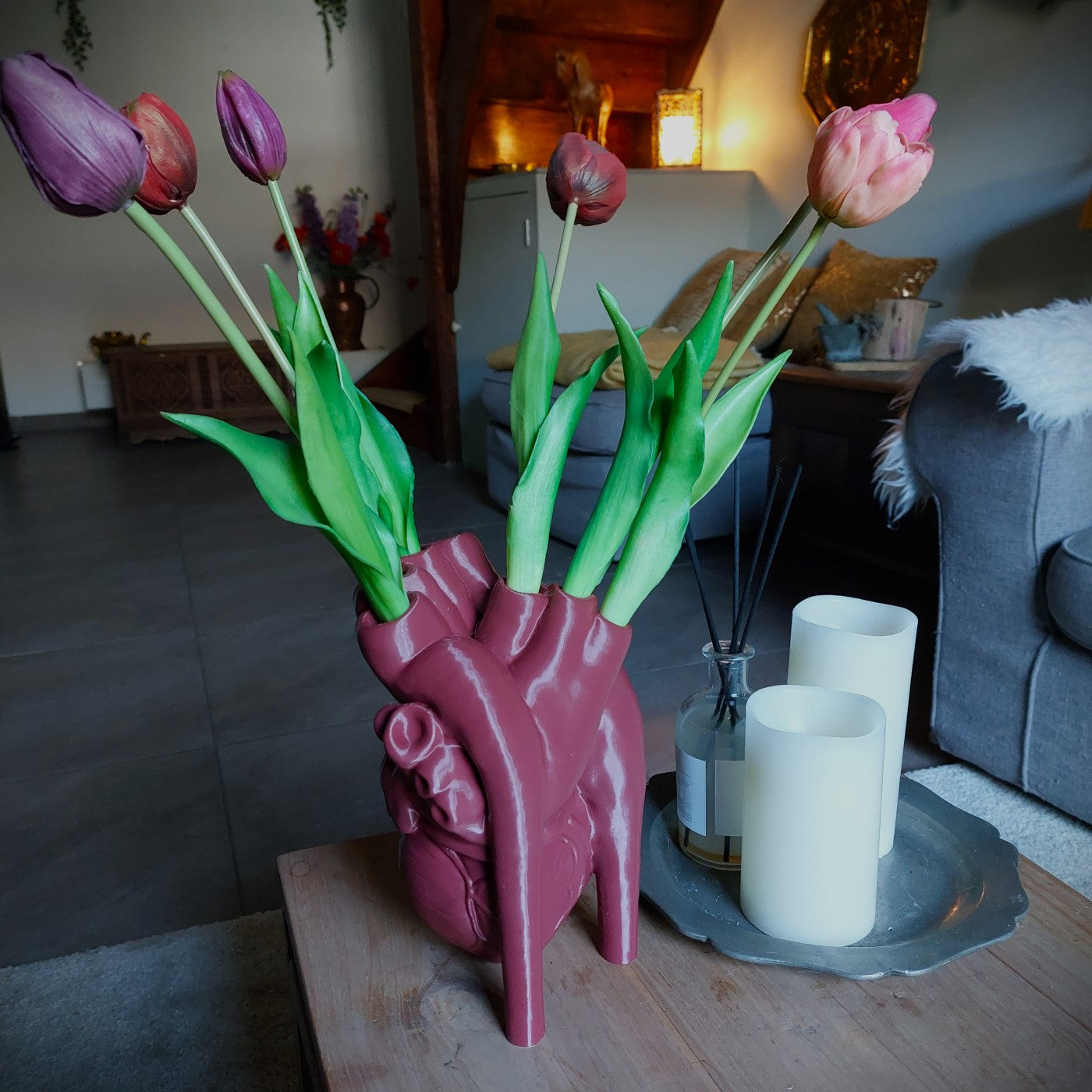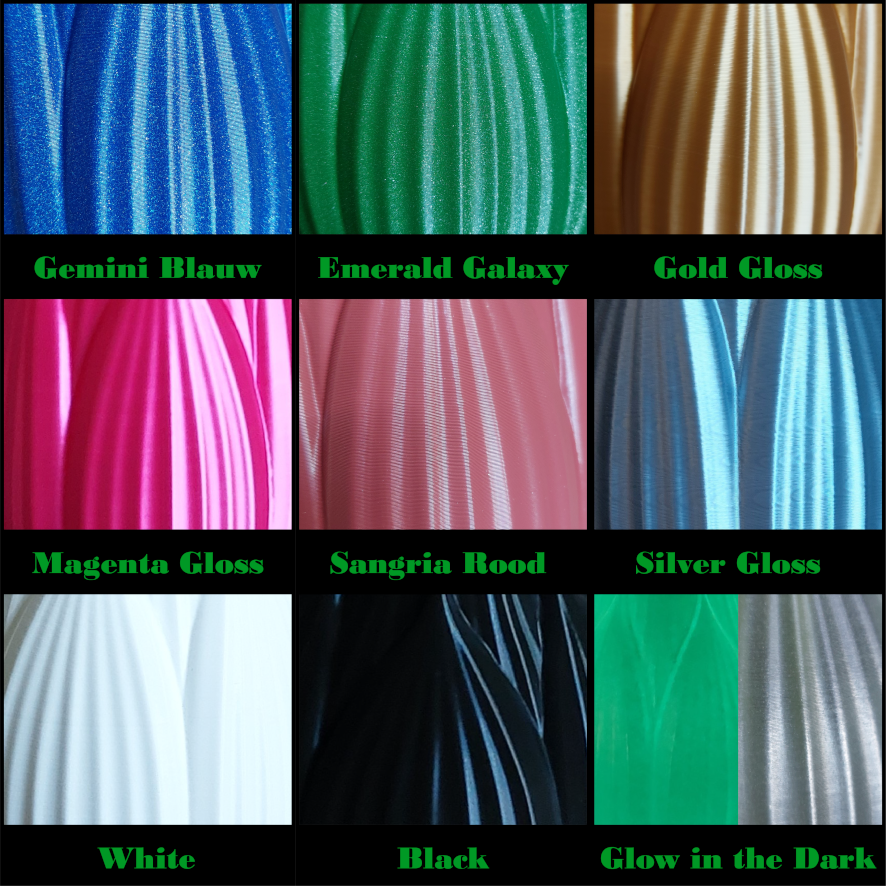 Heart Vase
Meet our Heart Vase - a unique statement piece for your interior! Based on the autonomy of the human heart, this 3D printed vase is available in 9 beautiful colours. With a height of 23 cm, this vase is suitable as a tulip vase, decorative vase, or as a beautiful statement piece in your living room.
The Heart Vase is not only a beautiful addition to your home decoration, but also a symbolic representation of love. The organic design of the vase emphasizes the beauty of nature and gives a warm atmosphere to your home.
Our Heart Vase is made of durable PLA material that is not made from oil products. This makes it an environmentally friendly choice for your interior. In addition, we offer fast delivery, so that you can enjoy your new vase quickly.
With a wide choice of colors, the Heart Vase is easy to combine with other home accessories and you can easily decorate your home. This vase is perfect for plastic bouquets and gives a playful and organic look to your interior.
Choose the Heart Vase as a unique statement piece in your home. Order now and enjoy this beautiful vase soon!

Looking for plastic tulips, we can supply these click here