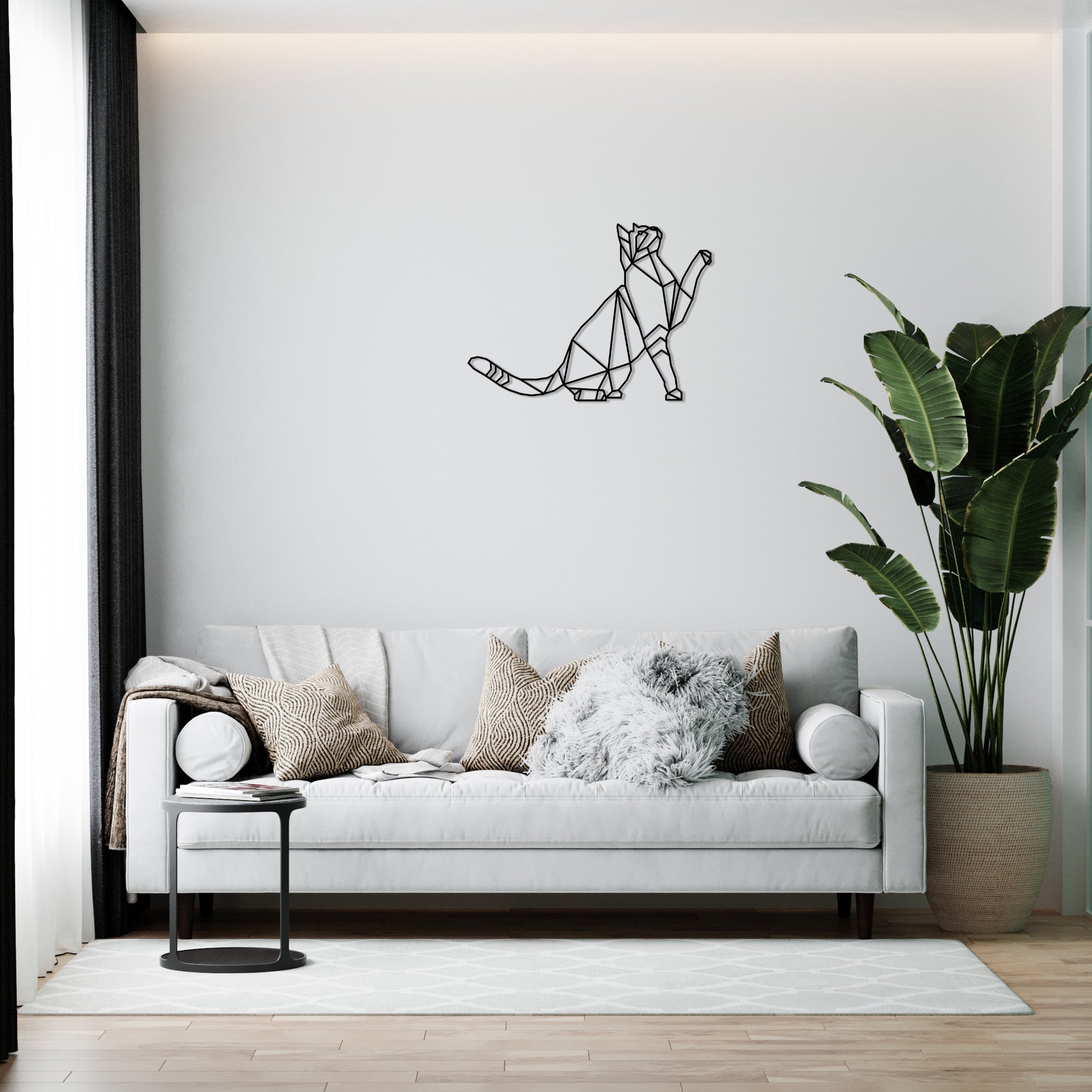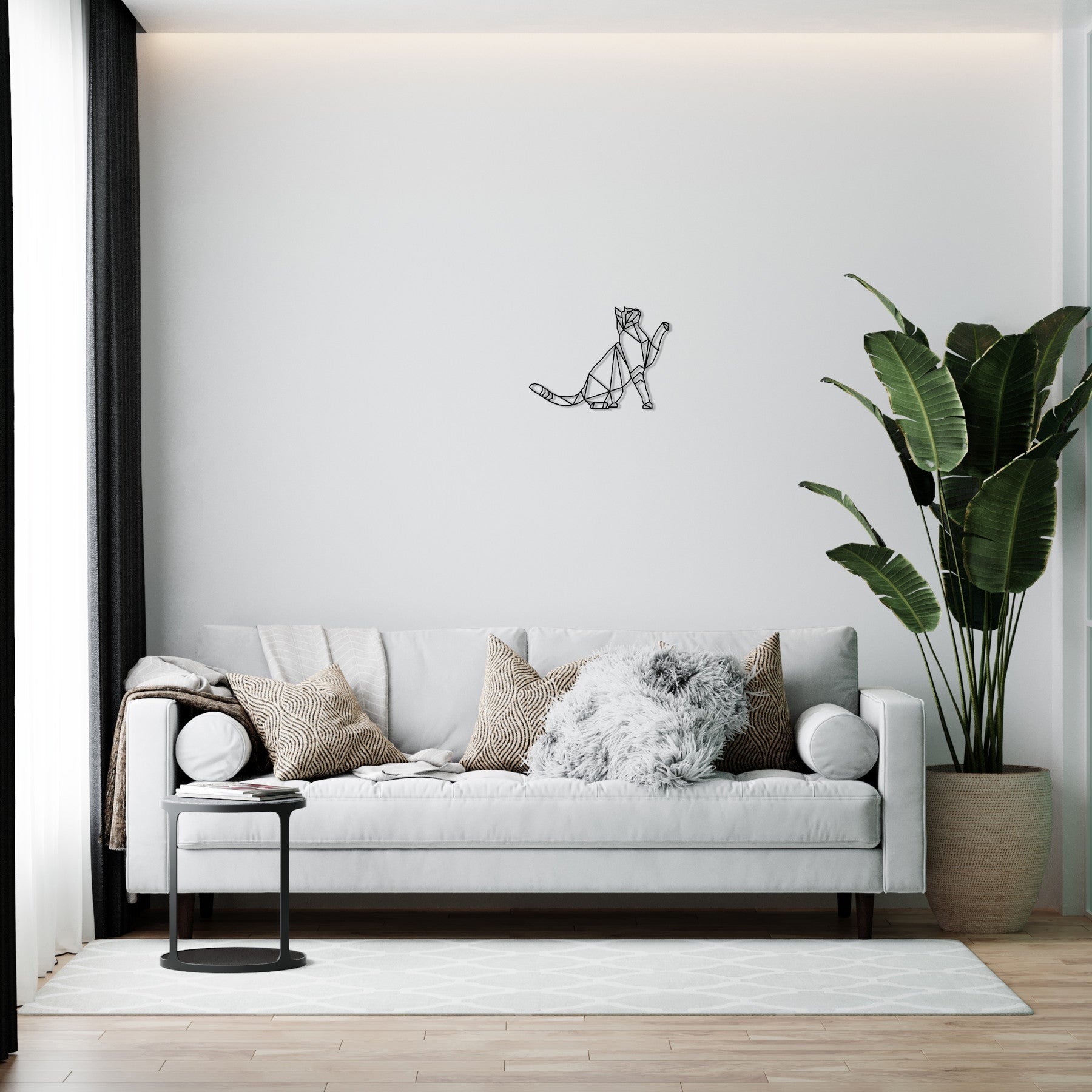 Geometric Animal Cat
Geometric Cat for the wall
Looking for geometric animals for the wall? At Sweet Home Trends you will find a wide range of wall decoration and geometric animals. These wooden animals are very suitable to give your wall a unique look. In addition to your furniture, your interior needs various home accessories and wall decoration. These items provide extra warmth and are a must-have for every wall. The geometric animals of Sweet Home Trends are not only very beautiful, they are also extremely durable. View the offer quickly on our website!
What Are Geometric Animals?
Geometric animals are animals made of wood that you increasingly see as wall decoration in your home. Geometry, or geometry, is part of mathematics that deals with dimensions, proportions, and properties of points. Geometric animals are thus made up of a number of geometric shapes, such as diamonds, kites or regular polygons.
What geometric animals are there?
Geometric animals come in all shapes and sizes. So there is a good chance that your favorite animal is among them. Give one as a gift or place one yourself on the wall in your living room, bedroom or office. Our geometric shapes of animals are real eye-catchers and they match almost any interior. Moreover, they also provide peace and quiet, making these shapes extremely suitable for your bedroom, office or even children's room. They can also act as a source of inspiration.
In addition to a home, our geometric shapes of animals also do well in restaurants, holiday homes and even hotels. The geometric animals from Sweet Home Trends are not only a huge eye-catcher: they are also spacious and very versatile.
The collection of geometric animals from Sweet Home Trends currently consists of:
Geometric Animal Wolf

Geometric animal Owl

Geometric animals Deer

Geometric animals Butterfly

Geometric animals Rhinoceros

Geometric animals Zebra

Geometric animals Aries

Geometric animals Cat


Geometric animal

crocodile
Small dimensions:
Height: 39 cm
Width: 29 cm

Dimensions large:
Height: 59 cm
Width: 43 cm
Is your favorite animal missing? Please feel free to contact us. We strive to help everyone as best we can. We are currently busy expanding our range of geometric figures of animals.
Wooden animals as design
More and more people are opting for wooden animals to complement their interior. And that is not without reason. The wooden wall decorations from Sweet Home Trends are not only beautiful, they also give your home a warm and natural look. All geometric shapes of animals are designed in our atelier.
Buy geometric animals at Sweet Home Trends
Have you become interested in our geometric animals? These wooden animals are ideal as decoration for your wall. Each of our geometric animals is handmade in our sustainable workplace where we only work with sustainable FSC wood and energy that comes from solar panels. Sweet Home Trends attaches great importance to sustainability and that is clearly visible in our working method.
Have you received questions about one of our products? Please feel free to contact us . You can reach us by phone at +31640053761 or send an email to info@sweethometrends.com . We will help you as soon as possible.