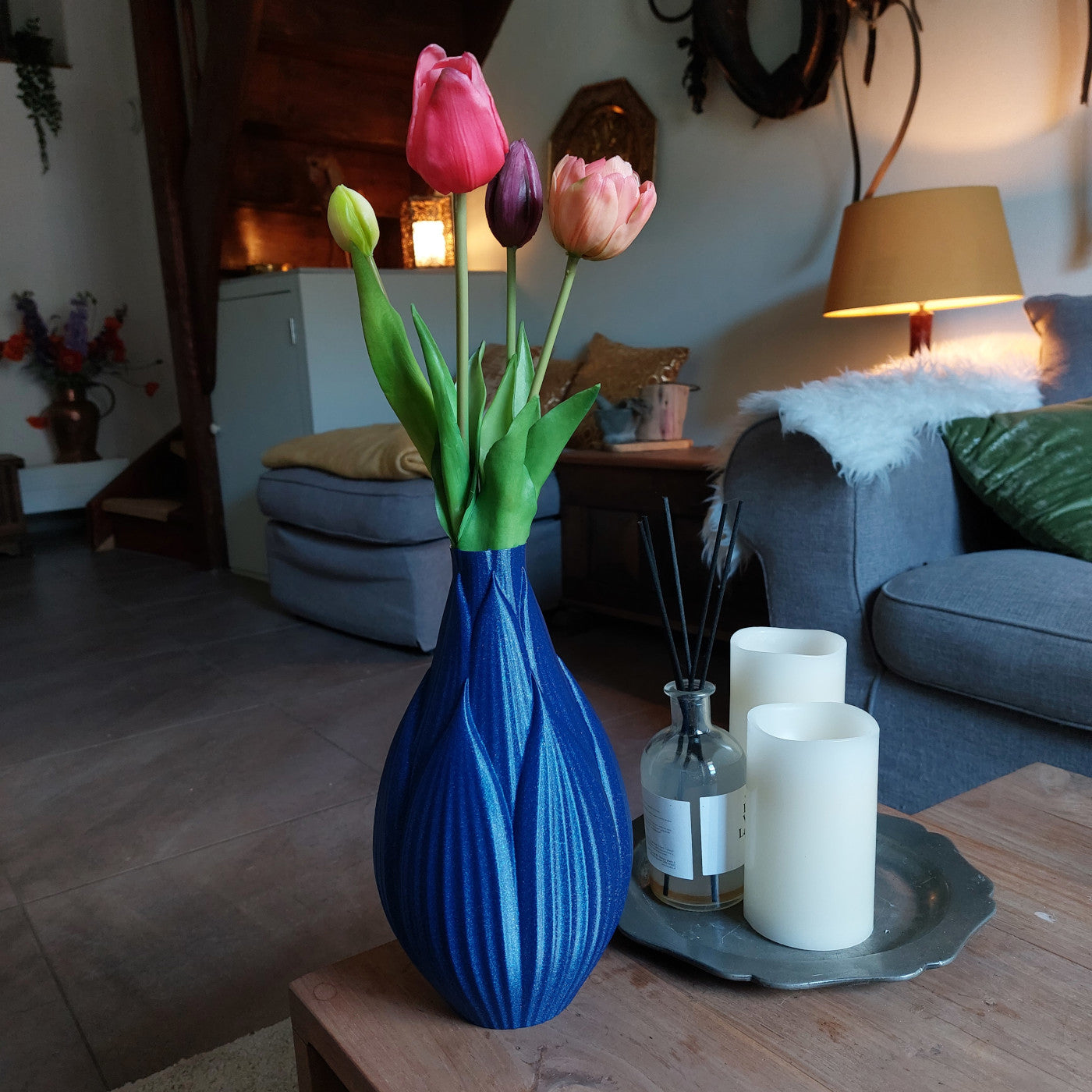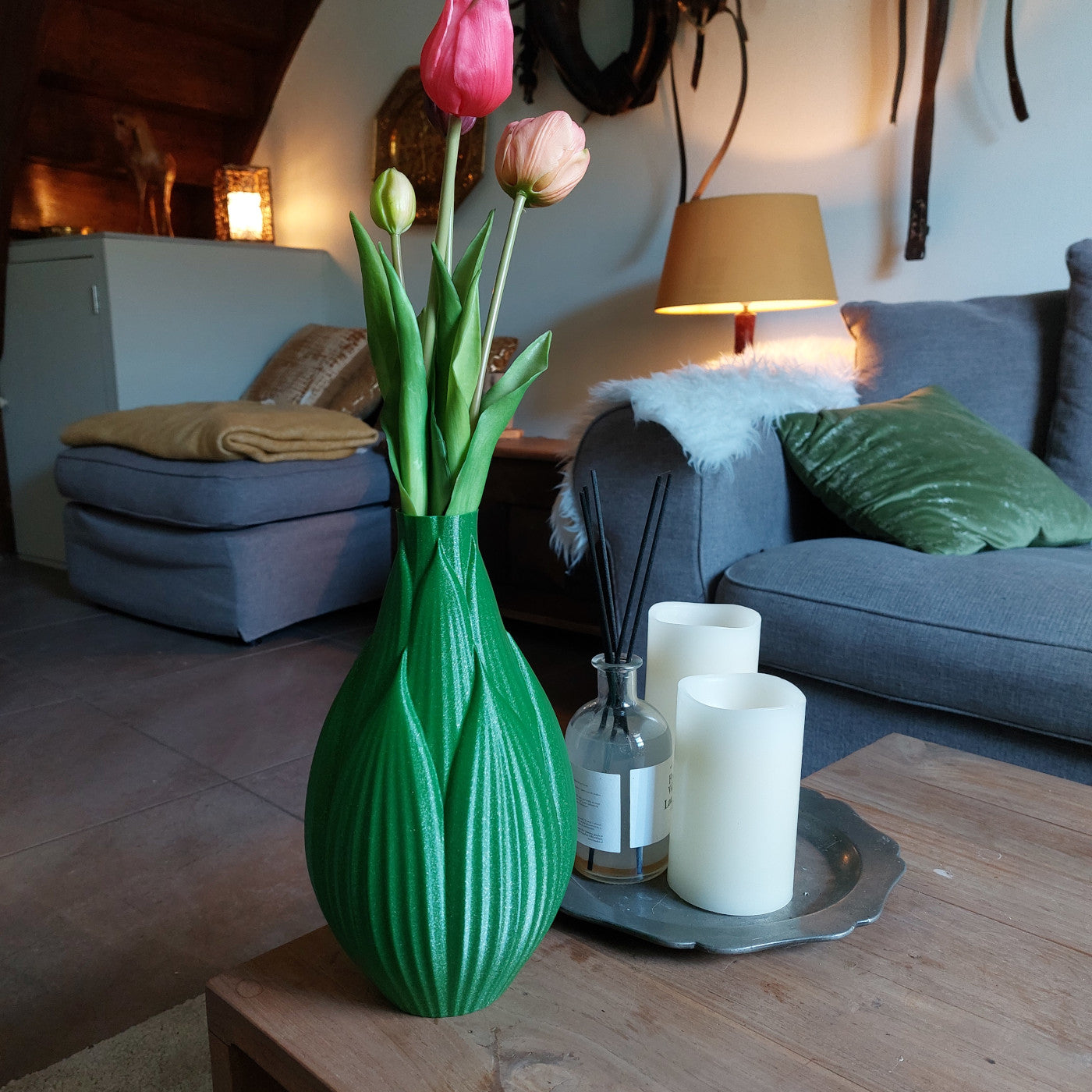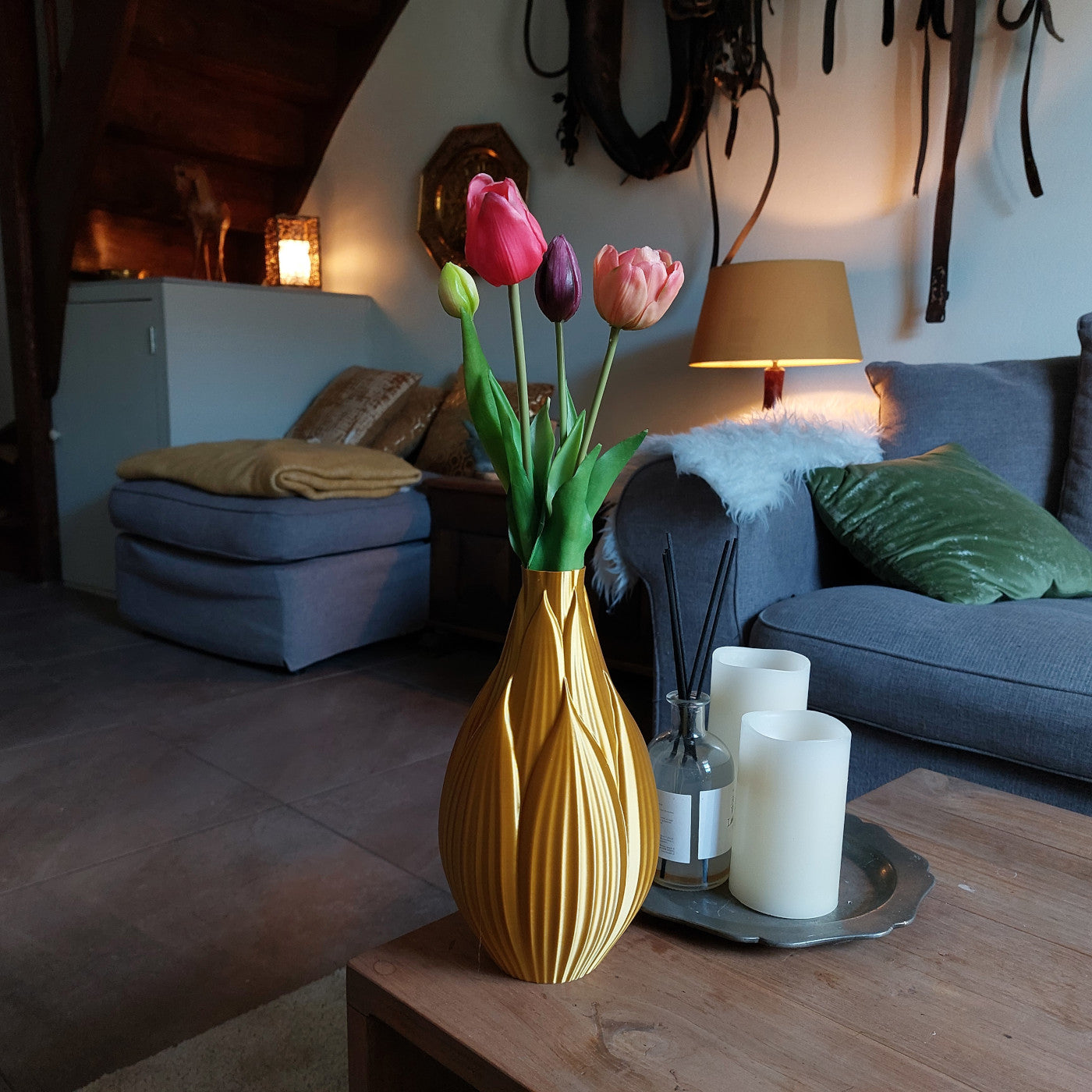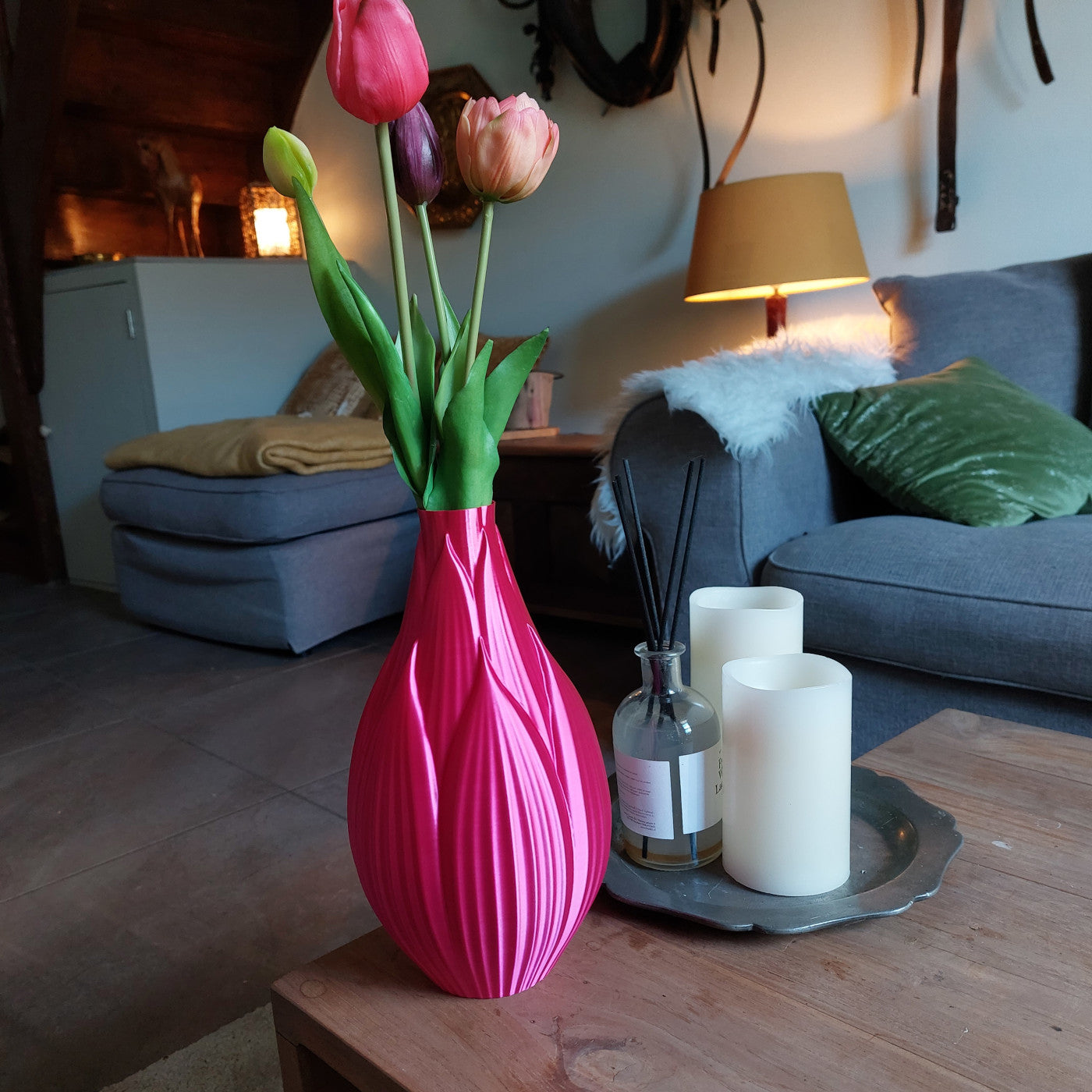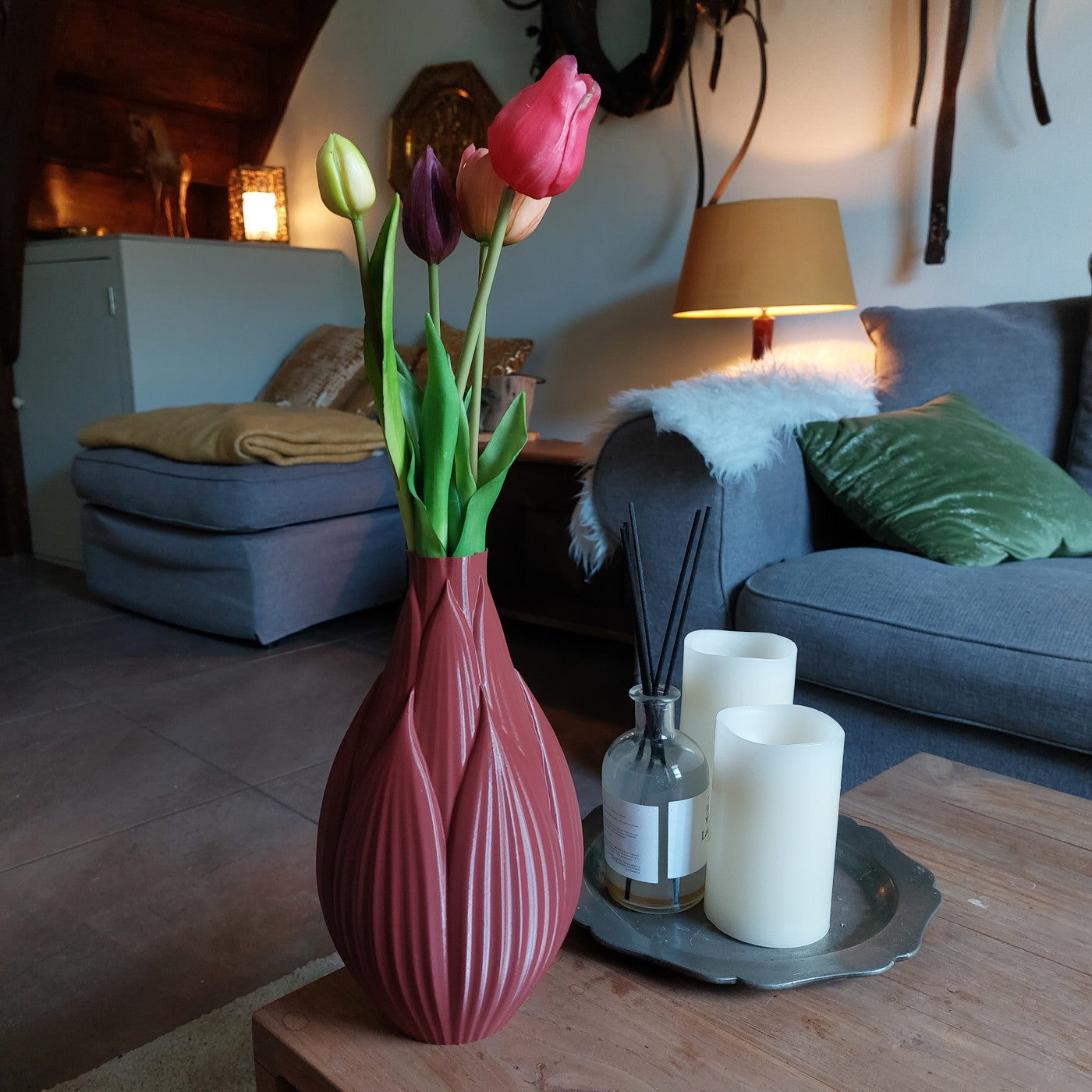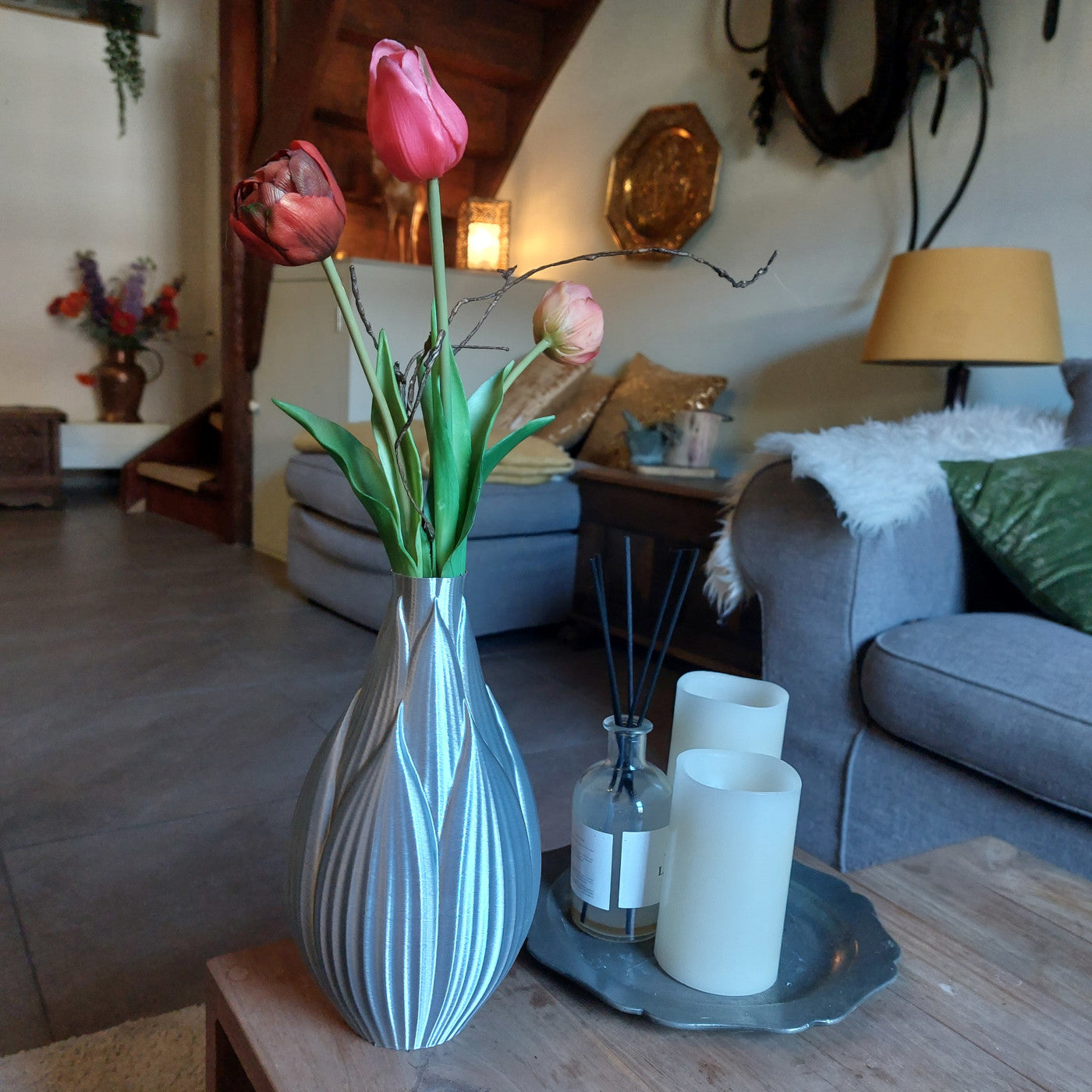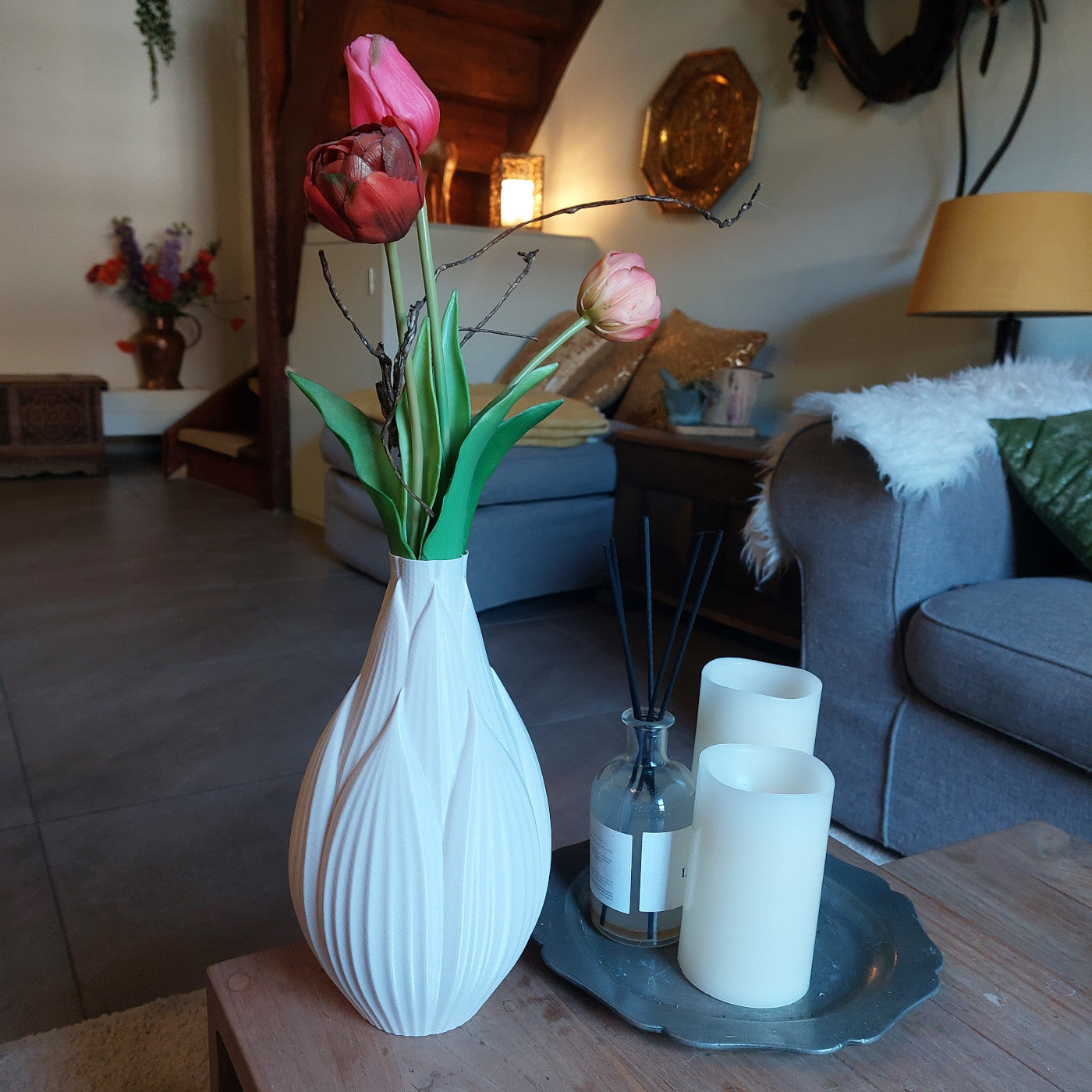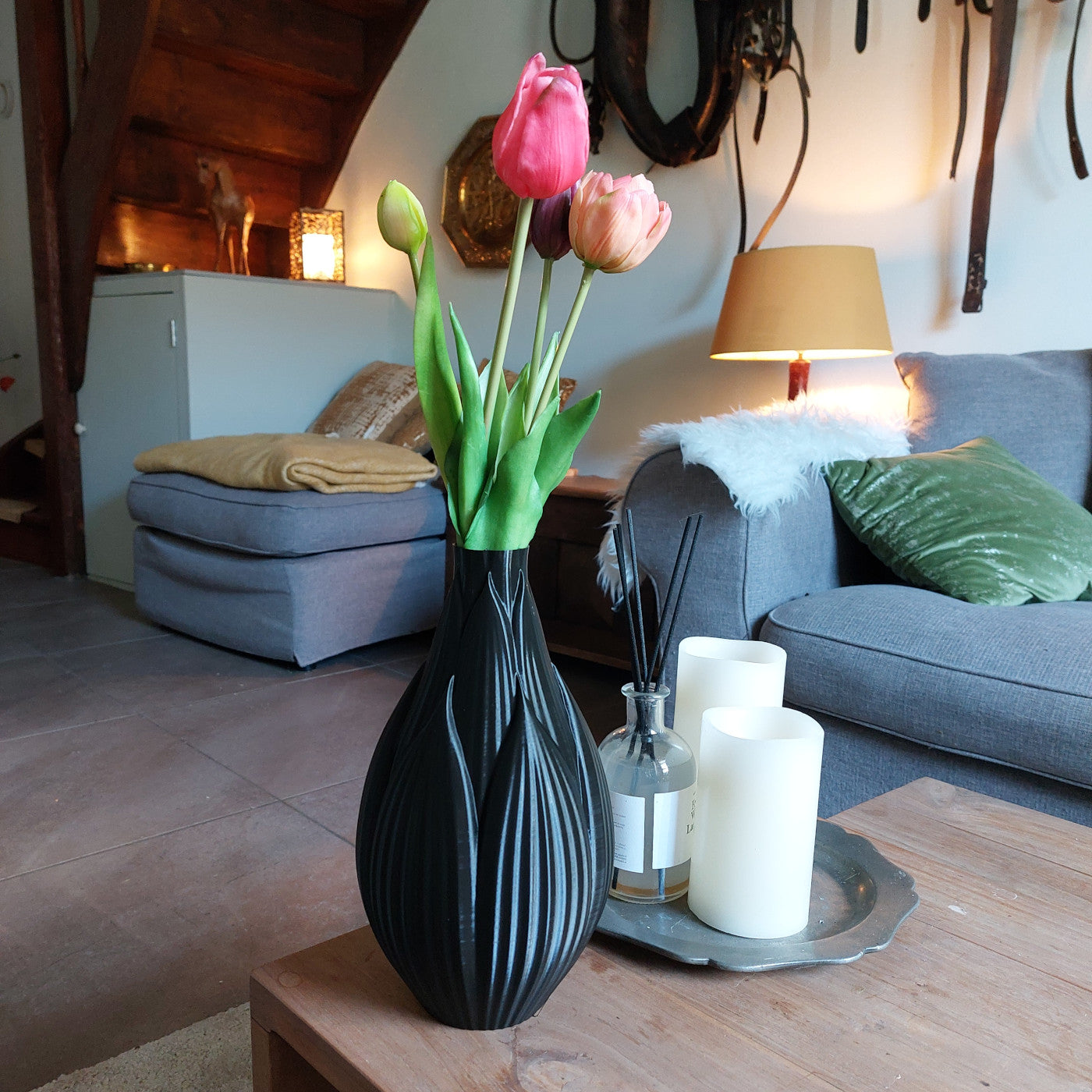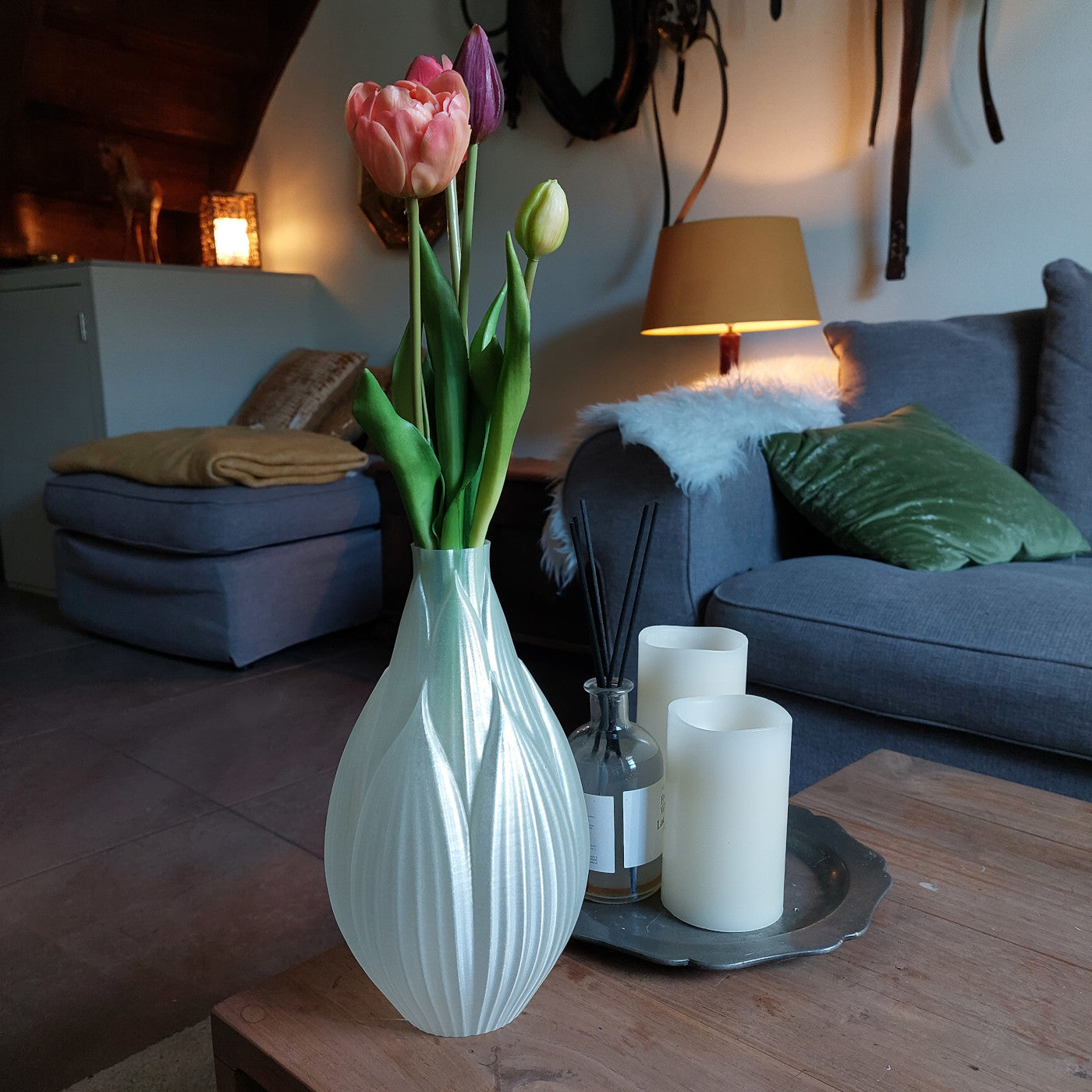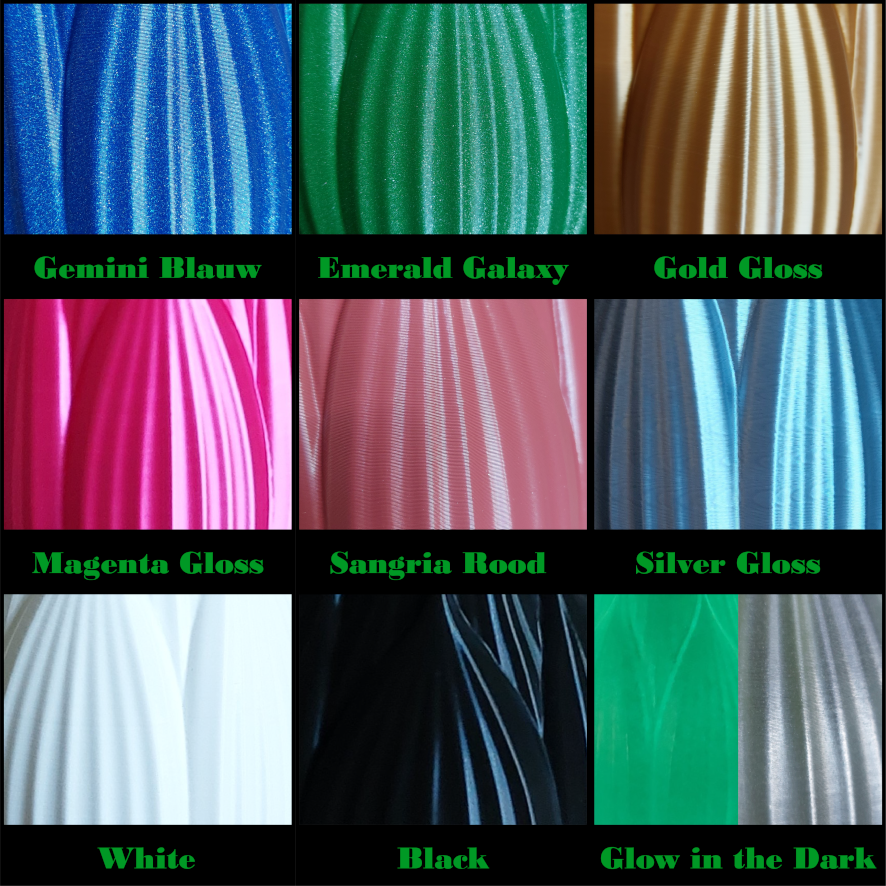 Flower Vase
The Flower Vase - the perfect addition to your interior! This beautiful vase of 25 cm high is not only 3D printed, but also available in no less than 9 different colors. This way you will always find the perfect match for your interior.

Whether you are looking for a Tulip Vase, Large Vase, Vase or Vases, this Flower Vase is suitable for any type of flower or bouquet. The wide choice of colors makes it easy to coordinate this vase with the rest of your home decoration.

Our Flower Vase is not only beautiful, but also durable. It is made of PLA, a biodegradable material that is not made from oil products. This makes it not only environmentally friendly, but also a responsible choice for your interior.

In addition, we offer fast delivery, so that you can enjoy your new vase quickly. With this vase you can easily decorate your home and create an atmospheric ambiance in no time.

The Flower Vase is perfect for plastic bouquets, but cannot be used for real flowers. Whether you are looking for an eye-catcher for the living room or an elegant vase for the bedroom, our Flower Vase is the perfect choice. Order now and soon enjoy this beautiful addition to your interior!

Looking for plastic tulips, we can supply these
click here